As schools across China prepare to open, their number one priority is the health and safety of their students. That's why schools across the country are choosing Aden as their foodservice provider. Aden's commitment to providing transparently sourced, safely handled and nutritious food for our education clients has made us the preferred partner in the region.
Over the summer, Aden has been working diligently with our education partners in cities such as Guangzhou, Shenzhen, Dongguan and Haikou to prepare for the opening of several new schools. Recently, Aden visited these locations to present to parents and teachers the values that drive our food safety strategy and put Aden at the top of its industry, China-wide.

Aden's success rests on four main principles:
Beginning with transparency. All food that passes through Aden's kitchens, and ultimately to students' plates, has passed rigorous safety requirements and can be digitally traced directly to the source. Every ingredient we use comes from a supply chain of only verifiably compliant sellers. Absolute transparency is the backbone of food safety.
Never compromising on food safety. Each site conducts daily inspections using our proprietary digital operations system, DigiOps, to track and maintain strict hygiene compliance for equipment and food storage. Our food management teams use DigiOps for tracking food storage temperatures and freshness of raw materials, as well as operational KPI reporting. All our staff go through regularly scheduled food handling and storage training. Close compliance with safe practices is how we keep ISO certifications year after year, which is key to building trust with our clients.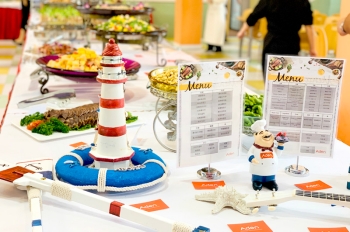 Nurturing growing minds with nutritious diets. That's why we have a team of nutritionists on staff to ensure adherence to the guidelines set by the Education Bureau. All menus are designed using a nutritional value calculation platform to create balanced and healthy meals according to each age group. But, we take this a step further. With a careful analysis of food waste, we can assess the overall satisfaction of each menu item. Then, we follow up with our clients and on-site staff to adapt the menu and ensure all dishes are appetizing without compromising on core nutritional value.
Committing to sustainability. At our sites, we separate waste into recyclables and food waste, so that the food we use gives back to the earth in the form of compost. Over the past few years, we have begun a coordinated effort to eliminate the purchase and use of plastic packaging, actively moving to a plastic-free environment.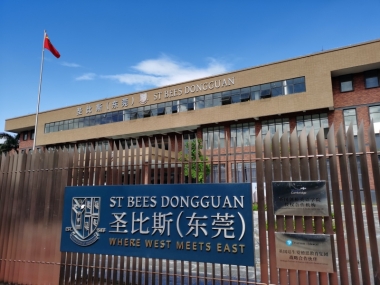 This year has highlighted the importance of proper hygiene and transparency for all of us, especially for vulnerable groups. Aden's dedication to our mission is why the top educational institutions, such as ISA International School Science City (Guangzhou) and Harrow International Schools (Chongqing, Shenzhen and more) choose us as their food service provider. It's why Saint Bees chose us for their new school in Dongguan, their first-ever location outside of England. It's about trust, it's about expertise and it's about the commitment Aden has to meet these critical requirements.