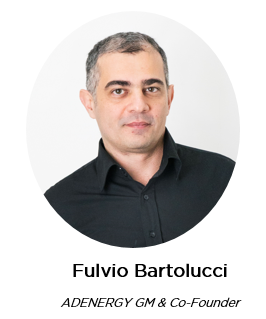 It has been many years since China began to transition away from its old economy of carbon-burning, heavy industry and cheap labor. Since then, China has put serious resources into building a new economy that is high-skill, high-innovation, and seriously green. Landmark policies like Made in China 2025 have set green energy as a top strategic priority for China; the renewable energy sector has seen huge growth, powered (until recently) by generous subsidies. But since subsidies were stopped last year, a quiet has come over the renewables industry. The question now is if we're looking at the "end of the party" and a slow turn back to the old model, or if we're simply at a turn in the road – a road which still leads China towards its sustainable, green energy future.
One thing is certain: the desire for a robust renewables sector is real. The aim is almost universally supported. The harder job is creating the real conditions for a renewables industry that can stand on its own financially and deliver a growing share of China's energy. At the policy level, a key question is how to strike the balance between government support and competition. 
This has been a burning question since the summer of 2018, when China announced a pause on any new feed-in tariffs for solar and onshore wind. And now, after a long break, the subsidy is returning with a radically different purpose, while new incentives will reward any renewable energy companies that can go zero-subsidy.
THE RIGHT KIND OF PUSH
When subsidies were put on hold last summer, the news was considered a bombshell. Some questioned whether China might be pulling back from its leadership in the green energy world, or if supporting renewables was taking too much in resources.
I argued then and now that the opposite is true – China's government was showing its seriousness about building a fully-competitive green sector by putting on the breaks for a time. And while any change in China's energy policy is, by definition, big news, the word "bombshell" doesn't quite fit, because it suggests a high level of shock.
To those of us in the Chinese renewables industry, the feed-in tariff's inefficiency was an obvious and growing issue that needed addressing. Putting things into a half-year "sleep mode" has brought some much-needed calm to an overheated, oversupplied market and given China time to prepare for the policy overhaul that's shaping up now.
Certainly, there is an argument to be made for strategic and well-controlled subsidies. But even the best-planned subsidy should be treated like the training wheels on a child's bicycle – a short-term support that's removed once a basic level of balance has been reached. In the case of China's renewables, that point had come for more mature green technologies like solar and on-shore wind.
The most striking example of why a shake-up was due was that many companies were getting the feed-in tariff for projects in China while making zero-subsidy bids overseas. Let's be clear: there's nothing unusual about businesses jumping at subsidies that were, as a matter of government policy, on the table for all renewable energy in China. At the same time, it's no shock that China would change course on the feed-in tariff as it became a growing financial burden, and when zero-subsidy bids in places like California suggested many subsidy recipients might be ready to operate with less support at home.  
WHERE DOES CHINA GO FROM HERE?
Since summer, investment has mostly fallen silent while the industry waited for the government's next move. Now that we've seen the early version of this, a few features stand out. One thing we can be sure of is that we'll see some Darwinian selection and a smaller pool of players as competition ramps up. 
The feed-in tariff is back, but opposite
The old subsidy was a safety net that - let's be honest - kept too many companies going and created regular curtailment headaches. Now, feed-in's role is reversed and it will serve as a price cap for solar and on-shore wind projects. Where feed-in used to guarantee that any company would earn a minimum amount of money, now it sets the maximum that any company can be awarded for projects inside of China.
This doesn't mean that every bid awarded will be subsidy-free; the feed-in subsidy will still give extra support to the young and promising off-shore wind industry. But, it ensures a downward pressure on all biddings for more developed technologies, with the prize going to those who limit their costs best. It also means an end to the double-headed bidding system: from now on, Chinese green energy companies will have to make bids with as much efficiency in Chongqing and Chengdu as they have done in California – surely the hours of sunlight are different between there and here, but this is why China's feed-in tariff survives in a better-controlled form, rather than being entirely eliminated.
Big benefits to going subsidy-free
One of the economic shocks of 2018 was the announcement that a single company had accumulated roughly 110 billion RMB in subsidy dues. The government is taking active measures to prevent these kinds of expenses from recurring.
For any company whose solar or on-shore wind projects operate at grid parity or cheaper, there will be eight incentives available, including long-term contract guarantees, lower transmission fees for distributed energy and guaranteed grid connections.
Effectively, this delivers subsidy-like benefits in a targeted way. While the government still takes on some commitments, these are filtered to a smaller pool of companies that have demonstrated their efficiency in the bidding process. This targeted approach is a big step in creating the robust sector China has long been aiming for.
ADENERGY AND CHINA'S NEW ENERGY ORDER
Speaking from my position as GM of ADENERGY, this decision comes as welcome news. Most obviously, this is because ADENERGY is a renewable energy company which can already operate subsidy-free on our distributed energy projects. Having a new program of zero-subsidy incentives has an obvious promise for our bottom line.
But this new subsidy policy is a boost for more than just ADENERGY's ability to draw long-term contracts and assurances; there's also the benefit to the overall energy scene in China. With the new policy in place, we'll increasingly operate in a country where all renewable energy companies feel the push to streamline their supply chains, take advantage of the latest innovations and stay as competitive as possible. 
Does this mean tougher competition for ADENERGY? Probably, but it also means better partners. Besides, ADENERGY was born ready to compete with the industry's best. Ultimately, the new policy means China has moved one step further towards building a truly robust green energy sector, and one step further towards its high-innovation, sustainable future. That is a win to be sure, and one ADENERGY looks forward to contributing to.
Founded in China and dedicated to delivering the next wave of Smart green energy in Asia, ADENERGY specializes in energy optimization and Smart buildings for commercial properties, as well as distributed energy generation and storage solutions for the industrial sector. 
All ADENERGY solutions are managed through AEMO, our cutting-edge IoT platform. AEMO is the 2018 winner of Microsoft and Envision Digital's award for "Best Machine Learning Energy Optimization Platform".
About Fulvio Bartolucci
The GM and co-founder of Adenergy, Fulvio Bartolucci has 15 years of experience in the energy sector, including over 10 years in China and ASEAN. Fulvio's career has focused on energy conservation, clean energy and carbon emission reduction projects with ongoing attention to emerging technologies and their potential for profitable integration into facilities across Asia.