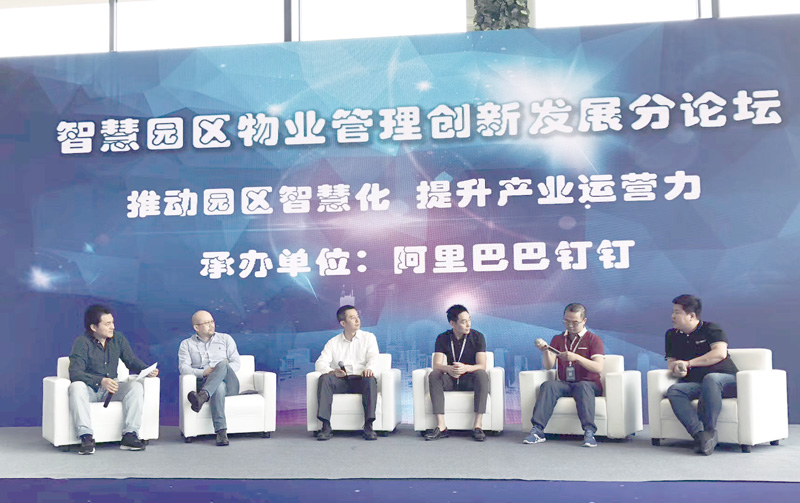 ADEN recently attended a forum on smart industrial parks and improving industrial operating capacity organized by the Trade Association of Shanghai Property Management and DingTalk, an enterprise communication and collaboration platform launched by Alibaba.
At the event, Jason Zheng, Deputy Director of ADEN East China Technical Asset Management Division, joined a panel discussion with other guests from associations and industry peers. In his remarks, he demonstrated how ADEN is leveraging its leading technology and technical assets to empower smart industrial parks and boost efficiency.
ADEN believes in the enormous potential of bringing smart technology to transform buildings, industrial parks and even cities. We are dedicated to working with local governments, associations, and industry players to make this goal a reality, boosting economic growth and social progress.