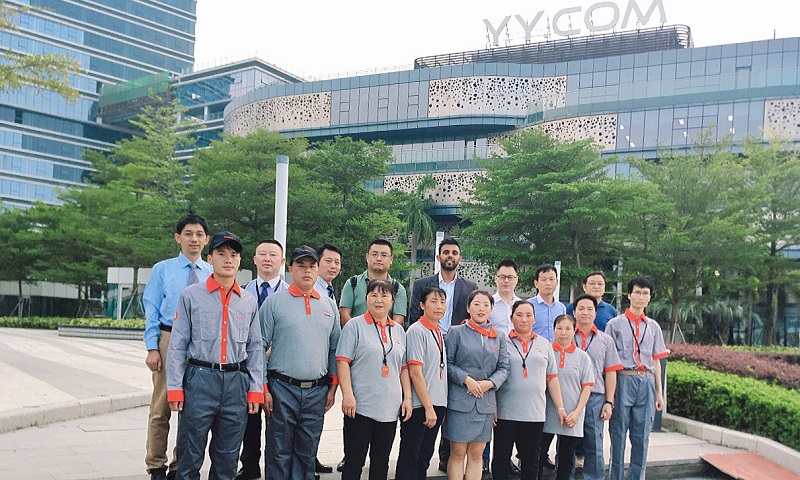 Aden has launched a new partnership with YY, a subsidiary of Chinese social media giant JOYY Group, providing IFM solutions to their office facilities in Zhuhai, Guangdong. With over 300 million users, the video-streaming platform was listed by Fortune as the 48th fastest growing company in 2019. The partnership represents a major milestone in the commercial sector for Aden, who will provide a full suite of digitalized solutions to YY's Zhuhai office and service apartments.
Aden won the backing of YY thanks to the unrivaled scope of its integrated solutions, as well as its technical expertise and ability to provide an unmatched level of service customized to YY's needs. Aden will deliver an optimization boost to the tech company's facility operations, encompassing technical asset management, security, hygiene and customer-facing services, all backed by a cutting-edge digital toolkit.
Already, Aden has accomplished a powerful paper-to-digital transformation at YY's site through its patented DigiOps platform, making operational results digitally traceable and measurable in real-time. Within two weeks of the agreement, Aden has begun setting up digitalized workflows for a high level of transparency and accountability to become a trusted and reliable partner to YY.
Aden is proud to be the solutions provider of choice for the tech sector's leaders and innovators. We look forward to a successful partnership with YY.