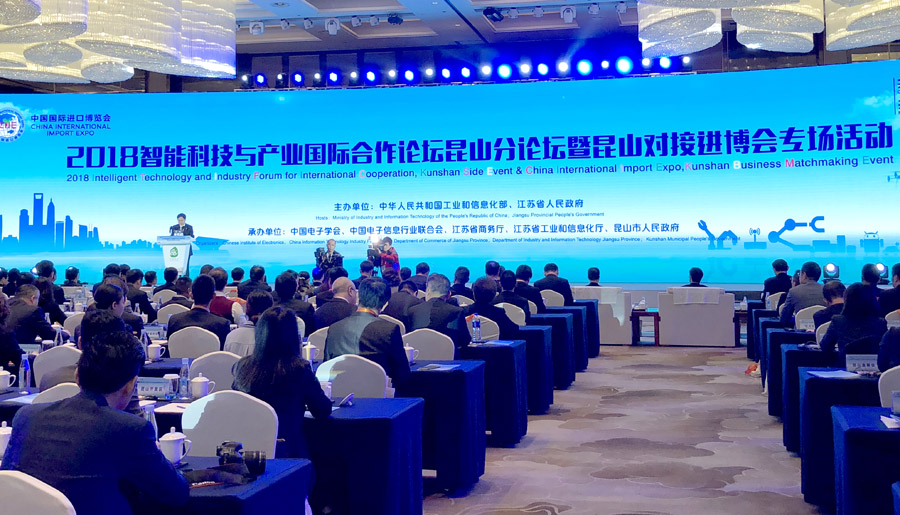 Tuesday, November 6, 2018, Kunshan – Today, ADEN took part in the Intelligent Technology and Industry Forum for International Cooperation, committing itself to further cooperation and innovation in Kunshan. The forum, part of the larger CIIE Conference, drew leaders from several Jiangsu governments as well as leaders and experts in technology, academia and industry.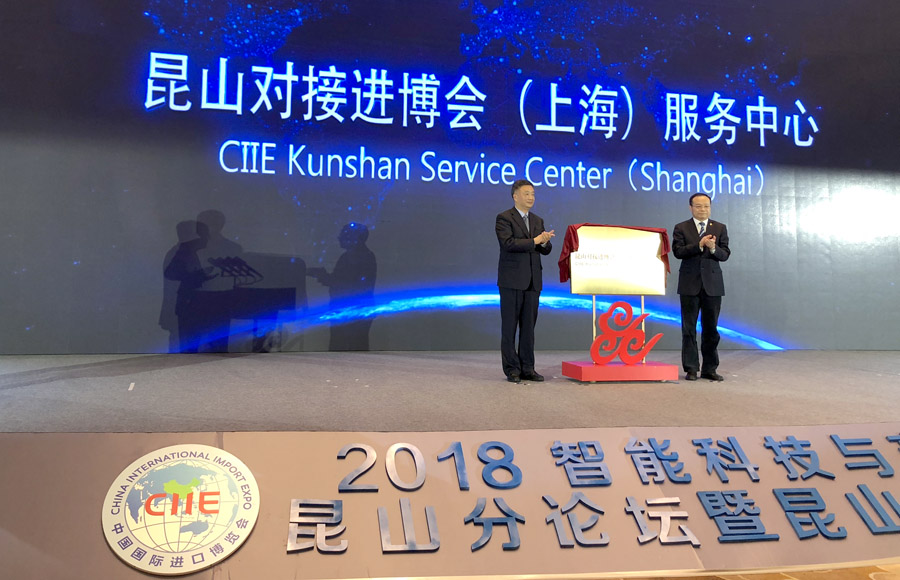 At the event, ADEN signed a Memorandum of Understanding with Kunshun's Zhizao Technology Park. In this partnership, ADEN will provide its technology and Smart IFM solutions, as well as ADENERGY and intelligent robotics solutions, to this rapidly-growing tech hub. In addition to ADEN's and ADENERGY's expertise, Zhizao Technology Park will also benefit from the experience and resources of its renowned parent company GLP, a major player in the provision of logistics spaces.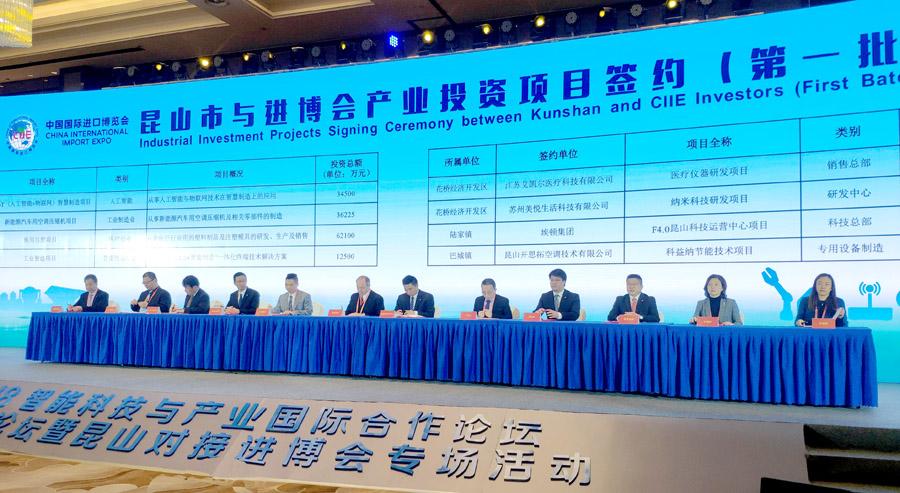 After the signing, several top researchers presented on the current state of robotics and artificial intelligence, highlighting its applications to industry and for solution-providers like ADEN, who facilitate the delivery of these breakthroughs into real work settings. The presenters highlighted advancements such as work robots' growing adaptability to new settings; ability to perform independently with great precision; and capacity to operate safely alongside human staff as ''good friends and assistants''.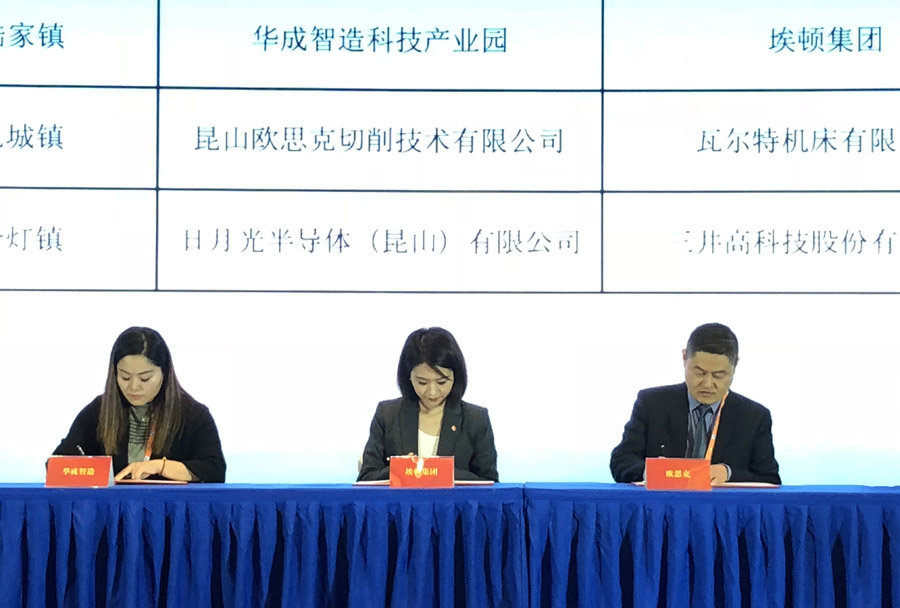 "ADEN is at the forefront of advancing the fourth industrial revolution, and this event demonstrates ADEN's strong dedication to Kunshan as a major emerging presence in regard to technology innovation, artificial intelligence, robotics, and Smart industries in all of greater China." said Co-Founder & Co-President Francois Amman. The forum, he says, is yet another reminder that ''ADEN's strong commitment to globalisation and linking of countries, industries and people through technology will continue to improve the world for citizens across the globe.''
About ADEN Group
ADEN Group has operations in more than 80 cities in China, as well as a wide-ranging global presence in South-East Asia, Central Asia and Africa. Clients of all sizes from a wide range of industries, including many listed on the Fortune 500, Forbes Global 2000, FTSE100, and CAC40,  ADEN for Strategic solutions and comprehensive support for their operations across a wide range of industries. ADEN is currently operating on over 1,500 sites worldwide.
For more information:
Winnie Tong: Head of Marketing Communications
Winnie.tong@adenservices.com