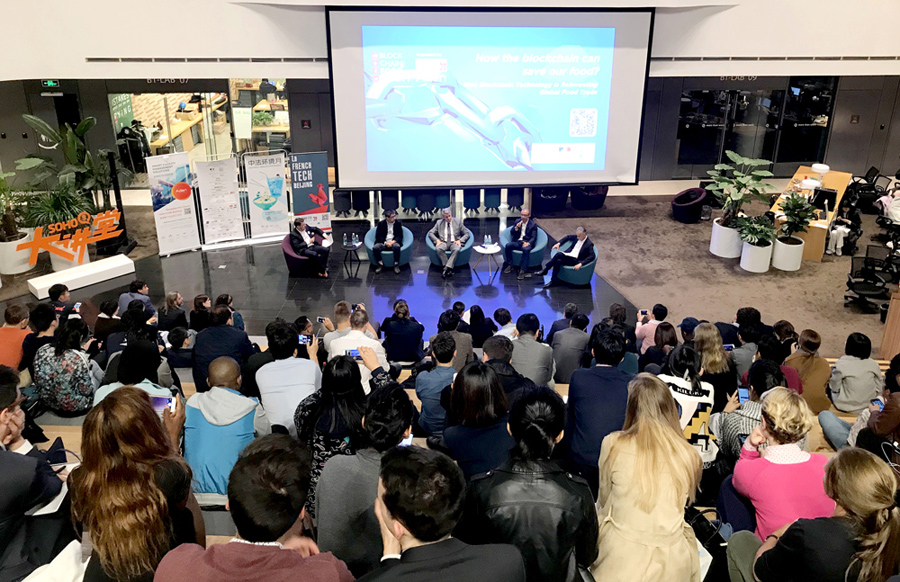 Beijing, 16th October 2018: During this year's Franco-Chinese Month of the Environment, Pan-Asia IFM leader ADEN hosted a high-profile forum in collaboration with the French Embassy, French Tech Hub Beijiing and with the participation of the  State Market Regulatory Administration (SMRA). Joined by speakers from industry heavyweights including Microsoft, Carrefour, JD.com and Crystalchain, as well as key media, ADEN showed the real-world applications of Blockchain technology for food safety and the tremendous benefits it will bring to the foodservice industry and ultimately to the consumers.
ADEN is positioning itself to become a pioneer player in the use of blockchain technology for supply-chain transparency applied specifically to the foodservice industry. This food-focused forum carries substantial weight, bringing together industry leaders as well as cutting-edge startups brought together by French Tech, the Beijing hub for the French startup and technology ecosystem. Together, participants addressed future threats to the food system and their solutions. From concerns about adulteration, pathogens and fraud, to increasingly savvy consumers' focus on trustworthy food with traceable origins, these experts discussed the future of innovations such as AI, drones and advanced food-safety techniques that go beyond classical approaches. The prevailing mood of the forum was confident, and ADEN's Chief Information Officer Howard Wang stated: "ADEN is optimistic for the future of Blockchain as a tool to promote trust in food, and we're even more excited to have the opportunity to discuss with the government as part of the Blockchain Alliance to promote the development of fully realised blockchain technologies."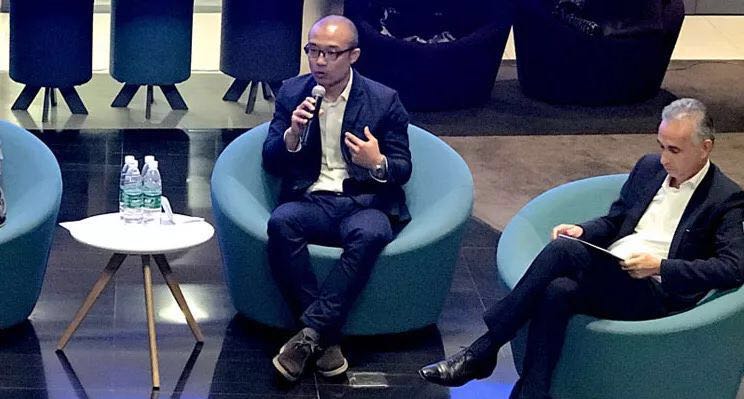 Participants and speakers at the forum placed particular emphasis on the ways that new developments in blockchain technology can be applied to create trust throughout food infrastructure, from producers to shippers, wholesalers, distributors and final customers. Although the blockchain has been most famously applied in cryptocurrencies like Bitcoin, the technology has also shown promise as a tool for creating decentralised webs of trust. While these advancements have so far been merely conceptual, ADEN and the companies invited to this week's forum are making them a reality. Technology developed by the French startup Crystalchain is helping companies bypass over-complex and error-prone elements of classic logistics tracking systems. Crucially, blockchain-based systems can provide a single unbreakable chain of trust that allows supply-chain managers and customers alike to see each step an item took, from farm to supermarket shelf.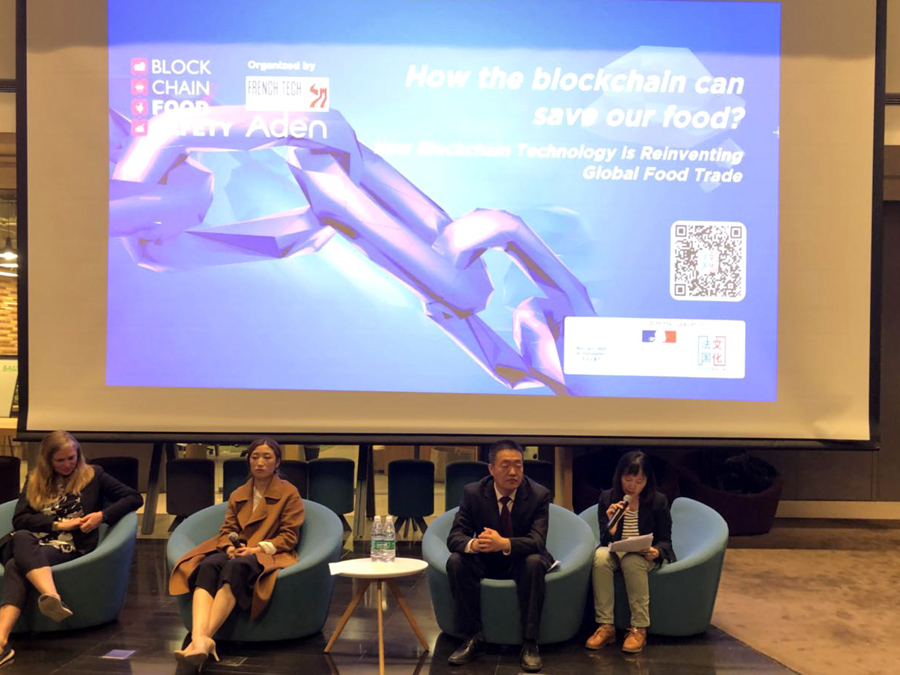 ADEN believes that with ADEN's expertise in blockchain and government's support, together they will reshape the way people view many aspects of food safety and reinvent global food trade. By adopting blockchain-based food system monitoring systems, ADEN will be taking a step into the future, providing value for clients and enhanced trust for end-users – not to mention extremely fresh, high-quality food.
As a Pan-Asian facility management leader in innovation and technology, ADEN's positive outlook on the technology aligns with Chinese government priorities. As Jin Bo, Deputy Director of Security Food Production supervision Serviceof the State Market Regulatory Administration (SMRA) noted, "Currently, enterprises in food industry should build a sound traceability system. Blockchain is an innovative technology with a temper-resistant nature. Thus, it can be of great help in building the traceability system. We should explore blockchain technology and look for an application model approved by enterprises, consumers and the government together. Meanwhile, blockchain may integrate with technologies like Internet of things to develop. In this way, it could continuously enhance the trust among enterprises, consumers and the government."  Thus, ADEN is currently in an excellent position to deliver these innovations. Howard Wang from ADEN also expressed his readiness to cooperate with governments in the development of blockchain technology, noting that the participation of food manufacturers, retailers, internet enterprises and the State Market Regulatory Administration in this forum is a strong first step toward long-term collaboration.
About ADEN Group
ADEN Group has operations in more than 80 cities in China, as well as a wide-ranging global presence in South-East Asia, Central Asia and Africa. Clients of all sizes, including many listed companies count on ADEN for strategic solutions and comprehensive support for their operations across a wide range of industries. ADEN is currently operating on over 1,500 sites.
For more information
Winnie Tong: Head of Marketing Communications
Winnie.tong@adenservices.com