Submitted by

aden

on Tue, 2016-09-13 10:06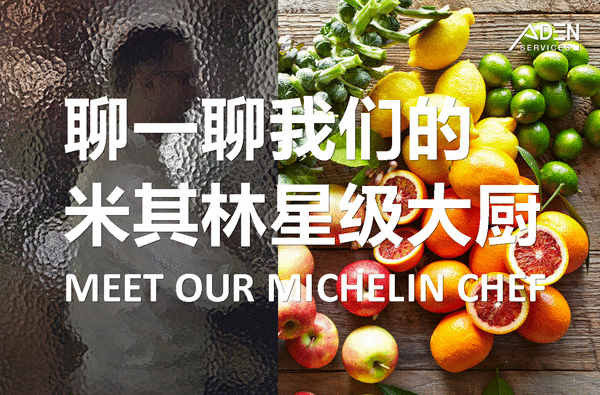 ADEN Services unveils cooperation with Michelin Star Chef Jerome Laurent
SHANGHAI, CHINA, September 13, 2016 – He's cooked for Sweden's king and queen, George Bush Sr. and Jr., Hillary Clinton, and actor Sun Hong lei, and now, Michelin Star French Chef Jerome Laurent will be cooking for you.
ADEN Services, a leading integrated facility management services provider, has unveiled its cooperation of Chef Laurent as Senior Culinary Innovation Director and Corporate Chef. Over the past 17 years, ADEN Services has been providing professional, quality foodservice and elevating it to new heights to global leaders as well as local and international SMEs across various industries in China, South‐East Asia, Central Asia and Africa. The arrival of a Michelin starred chef marks a major step in ADEN Services' continuous transformation, leading the way to creating innovative dining concepts and experiences.
"Jerome Laurent is an exceptionally talented and dedicated chef who has the essential qualities that we look for when developing our team," said Joachim Poylo, Founder and President of ADEN Services. "It is in my strong belief that with his culinary expertise, exciting creativity and our commitment to innovation and quality, he will enable us to write a new chapter in history, leading our foodservice to be the benchmark in the industry. "
Foodservice: a long family story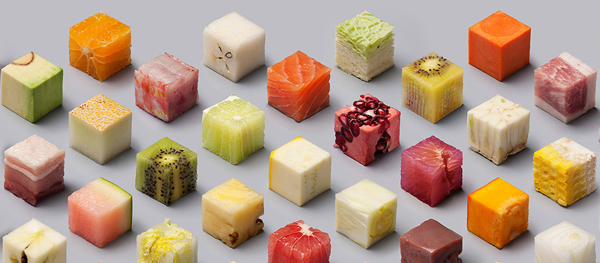 Chef Laurent was born in Southern France to a family of six-generation hoteliers and restaurateurs. He built up a highly distinguished career, starting from working with some of the greatest chefs in the world in their Michelin starred restaurants – such as Bernard Loiseau at Hotel La Côte D'Or in France and Alain Ducasse at Le Louis XV in Monaco – to living in and organizing premium culinary events in North America, Russia, Indonesia and Vietnam.
Chef Laurent returned to France with an expertly crafted, worldly style to start his own restaurant, Le Ciantro, where he was recognized as a Michelin starred chef for eight consecutive years.
Michelin Stars: why does it matter ?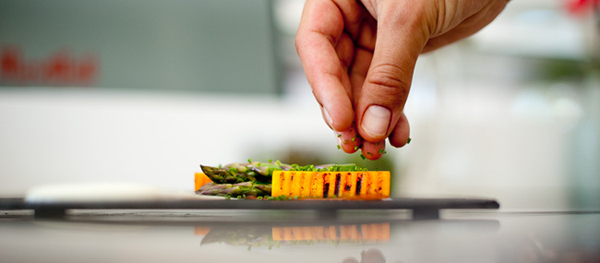 The sacred Michelin Stars were created by brothers Ándre and Édouard Michelin – the same Michelins of tire fame – in 1900 to instill a rating system of the world's luxuries, housed in their Michelin Guide, which quickly grew to become the preeminent guide to the world's best dining, hotels and more. Today, being awarded Michelin stars is equivalent to winning the Oscar award of the culinary world; it's the greatest honor a chef or restaurant can achieve. Assessments of Michelin stars are based on five criteria – quality, mastery of techniques, value, personality and consistency – to determine master chefs and restaurants.
It's not easy to stay at the high level of excellence required to earn and keep Michelin Stars. Those who have entered into this elite club are unequivocally the most talented, creative and skilled chefs in the world, making Chef Laurent's partnership with ADEN that much more impressive. Joining ADEN Services represents Chef Laurent's new adventure in introducing culinary innovation and lifestyle choices to a much broader audience.
"ADEN Services has a solid reputation of foodservices and excellent operations in China and international markets," said Chef Laurent. "I am honored to be offered this wonderful opportunity to devote my skills to the service of a larger group of customers expecting unique and innovative dining experiences."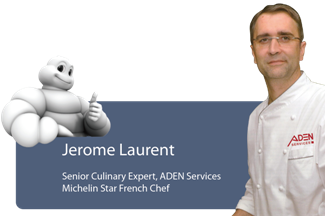 About ADEN Services
Founded in 1997 by French Entrepreneur Joachim Poylo, ADEN Services is a leading Integrated Facility Management services provider with environmental solutions. With 23,000 employees in China (26,000 worldwide), and its Group Headquarters in Shanghai, ADEN Services provides one-stop solutions for all type of facilities in over 60 cities in China: Foodservice & Coffee Corner Concepts, Cleaning & Support Services, Security & Risk Management, Maintenance, Energy Performance, Waste Management, Forklift Solutions, HR Solutions. We are present in China, South-East Asia, Central Asia and Africa.
With extensive foodservice experiences of 17 years and a team of international and local experts led by French Michelin Star Chef Jerome Laurant, ADEN Services is committed at a fresh, healthy and innovative dining experience through a diverse range of tasty choices, professional service and environmental solutions. From onsite meals, to dining concept and nutrition education, ADEN Services is your trusted foodservice partner for delivering superior quality and operational efficiency.
Contact Us
To know more about ADEN Services foodservice, please contact: info@adenservices.com/ 021-5465 7968