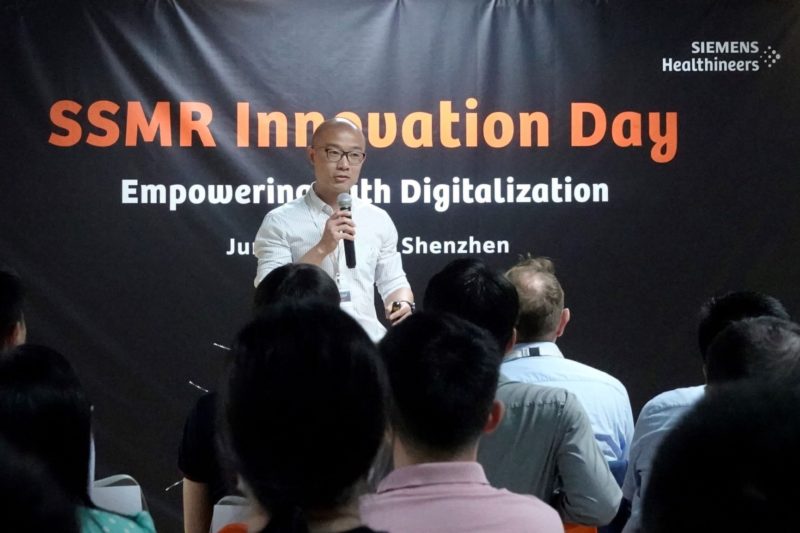 July 5, 2021
Siemens Healthineers' recent seminar in Shenzhen looked at advancements made in health-tech through digitalization, something Aden has been actively working on since last year with the launch of Akila Care. Representing Aden at the seminar was Naren Pillai, head of Aden Group South Region and Howard Wang Aden's Chief Technical Officer.
Siemens Healthineer's mission is to transform healthcare by empowering patients and improving treatment through technology. Aden's goal is also to disrupt the healthcare and construction industry through new technologies. And there is much about which to be excited. Modular construction is revolutionizing the construction industry by showing how quickly high-quality medical infrastructure can be built by linking the process to a digitalized single source of truth. Digital twin tech is proving its value not just for built environments, but also as digital reconstructions of the body. AI is helping doctors diagnose and treat patients by pooling together resources from all over the world, and the role of robotics is expanding. These topics and more were covered at the Healthineer seminar.
Over the last year, the sheer amount of innovation that exists in health-tech became apparent. Innovation happened at every level, from major multinationals to start-ups to right here at Aden. However, there is still a long way to go. Aden believes that the best path forward is through partnership and collaboration. Events just like this will take us into the next era of smarter healthcare.