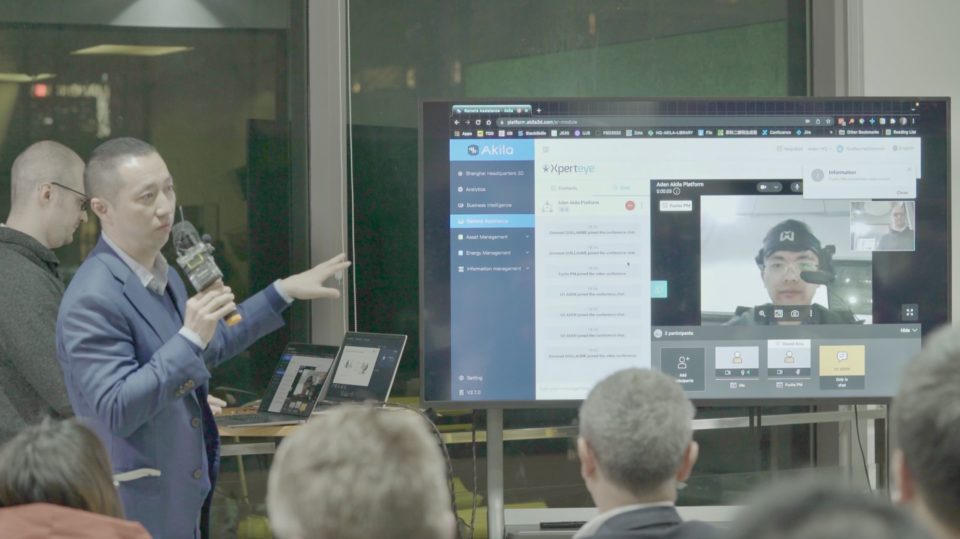 January 26, 2022
Akila, the digital twin platform incubated by Aden Group, celebrated the formalization of a partnership with AMA. AMA is a world leader in augmented reality (AR) wearable technology, which will be integrated in the the Akila ecosystem as a powerful tool to assist in facility maintenance. Sites using Akila will be able to equip engineers with AMA ExpertEye glasses to use for inspection and remote assistance entirely inside of the Akila platform.
Some of the key features and benefits of using AMA glasses + Akila are:
Deepened collaboration between on-site technicians and technical support centers
Heads-up display of building and asset schematics which allows for hands-free operations
Recording maintenance procedures for review and training purposes.
This partnership with AMA is the first of many to come for Akila, which provides an open platform for the integration of smart building technology. For Aden Group, this collaboration is another step forward in our mission to provide transparent, efficient and digitalized solutions for our clients.