Workplace robots have been with us for a long time. Manufacturers have used them for decades in the assembly line, revolutionizing industrial processes. Over the years, the robotics industry has produced innovation after innovation, resulting in advances in the agility, precision, and functional intelligence of robots.
Now, with China's recognition of robotics as a strategic industry, and personnel pressures on the horizon, there is no question we will start to see them moving into a wider range of facility management functions, technical services and other operations for the built environment.
China's five-year development plan for robotics
The transformational opportunities of robotics are being recognized at the highest levels. For instance, one can look to China's recent development plan for the robotics industry, unveiled by the Ministry of Industry and Information Technology 14 other government departments as part of China's 14th five-year plan. The plan sets out detailed targets and priorities for robotics between now and 2025, with an overarching ambition to make China the center of global robotics innovation. The plan outlines five key points on its agenda:
Boost innovation in the Chinese robotics industry
Consolidate the foundations of the robotics industry's further development
Increase the supply of high-end products
Expand the depth and breadth of applications
Optimize the innovation structures of the Chinese robotics industry
China already leads the rankings for robotics patents, and over the next five years, the government expects to average more than 20% annual growth in the robotics industry's operating income.
There is more at stake here than impressing neighbors; robotics will increasingly be needed to answer growing economic and social challenges. Labor costs are growing, and will only continue to grow, creating a challenge for every business in the coming years. Since 2016, wages have grown an average of 8% annually in China – with a considerable 10% bump in the private manufacturing sector in 2020. China's slowing population growth rate is also exacerbating this problem. As China's population becomes more and more educated, the supply of young employees willing to take on unskilled work will only shrink. Put together, it is not hard to see that labor shortages will continue in traditionally man-powered roles, or that there will be a great need for new solutions in automation.
Robots to the rescue in the built environment: transforming facility management
With a variety of factors driving the need for robotics, and support from a government that considers it a strategic industry, the integration of robots into the built environment will continue to accelerate. Robots are already proving useful in a variety of applications in buildings – from soft services up to more complex technical procedures. When combined with smart building technology such as IoT and digital twins, they have the potential to do a whole lot more.
Here are just some of the most impactful ways robotics can transform facility management:
Maintenance and inspection
The monitoring and maintenance of critical utility assets (such as electricity) are among the most important process in a building. However, it is still heavily reliant on 24-hour rotating on-site teams. Additionally, these teams may be put in dangerous situations due to environmental conditions or machine and material-based hazards. Robotics not only reduces the need for round-the-clock manpower but also reduces cost and removes people out of harm's way while allowing personnel to focus on higher-level tasks.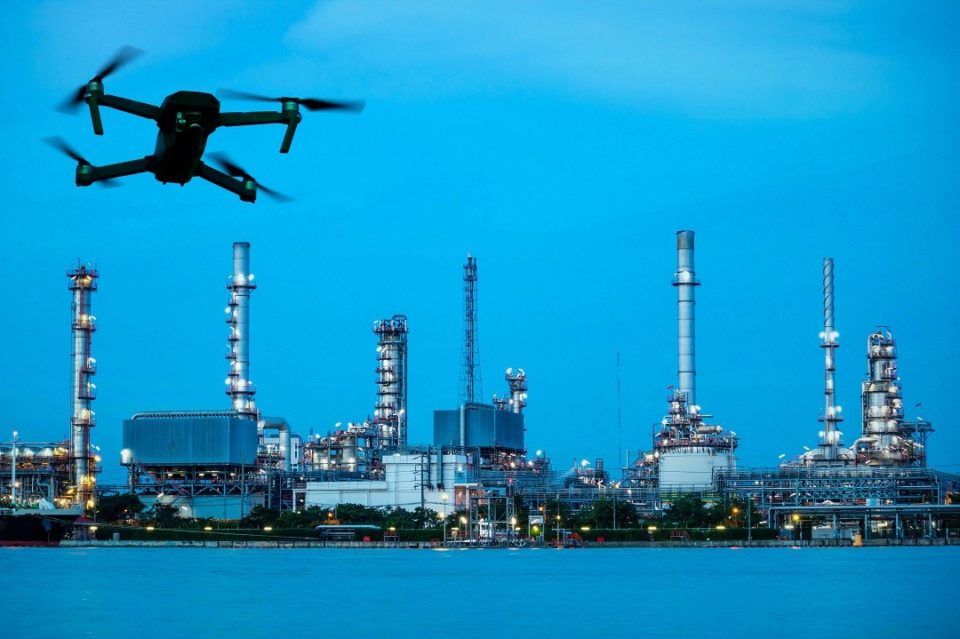 Inspection robots can be ground-based or air-based (like drones) and come equipped with advanced cameras and sensors. Technicians program the robots to take photographs of gauges, thermal imaging, and video recordings and send the data back to a centralized monitoring station. Meanwhile, the onboard sensors can detect anomalies in machinery through sound or heat. When used together with a digital twin or smart building management platform, they can even predict when a fault might happen to the facility or equipment.
Beyond sensing, robots equipped with robotic arms can operate physically in the environment by handling dangerous operations, performing high-precision tasks on machinery, or repairing components. From this perspective, robots are more than just replacement eyes and ears but highly customizable workers that can cover routine tasks.
Cleaning and disinfection
Cleaning and disinfection robots were already being integrated into buildings before the break of COVID-19. Since then, however, they have become more and more in demand. Cleaning went from a topic discussed at the operational level to one discussed by top leadership. Executives now take an active interest in how their organization cleans, including how frequently, with what resources and efficacy, and how performance is measured. Customers, employees and partners now demand a safe and clean environment free of dust, dirt, debris and biological contaminants—meaning cleaning protocols have increased across industries.
In terms of value proposition, a cleaning robot is a fully autonomous floor care solution that delivers an efficient, consistent and measurably clean environment. A robotic scrubber is ready to clean 24x7x365. It can clean up to 4000 square meters an hour with a single charge lasting up to 6 hours. In theory, with interchangeable batteries, an organization could clean its facility non-stop. Cleaning efficacy is also measurable. Using sensors, we can obtain metrics to optimize floor care operation over time.
Every facility needs cleaning, whether schools, offices or factories. Organizations that choose cleaning robots or disinfection robots can reallocate labor to higher-value tasks, moving cleaning from a cost to a source of revenue.
Security and surveillance
The use of security robots in business is downstream from the defense industry, which has been using robotics with proven results for well over a decade. One of the most powerful features of security robots is advanced facial and vehicle recognition attachments, which allow robots can identify intruders. If linked to a smart security platform, any detections will trigger alarms or notifications to personnel who can respond more quickly.
Robotics positively disrupt the current arrangement of building security – which relies heavily on patrol. Enhancing or fully replacing patrol duties with robots can provide 24/7 continuous and unpredictable surveillance (a deterrent to thieves). Instead of guards assigned to repetitive tasks, they can focus more on management and response. Through a combination of ground and air devices, site security and surveillance can be managed more efficiently with fewer people.
Food, delivery and service
Robots are excellent at taking care of rote and repetitive tasks, but they are also proving useful when it comes to responsive service-based tasks as well. That task might be as simple as those for fixed-location delivery robots or information kiosk-style robots, which help guests navigate through spaces like malls, aquariums or large corporate offices. On the more complex side, service tasks for robots could even cooking and delivery.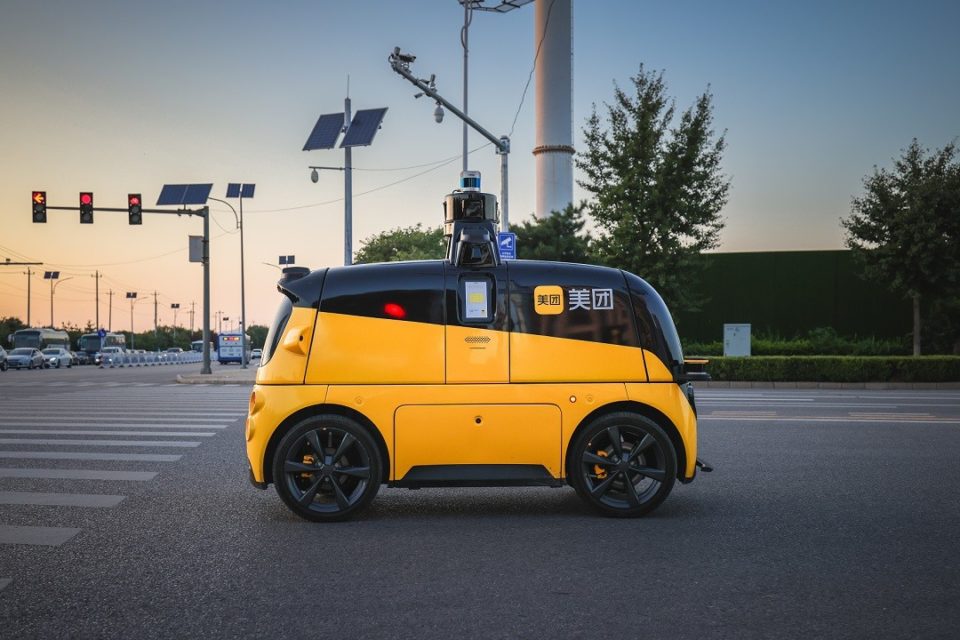 While navigating as a guide or on delivery, robots can sense space accurately and move in a more precise way due to a stereo camera system, seamlessly meshing with built environments. This allows them to navigate busy streets, sidewalks, hallways, and floors quickly, avoiding obstacles in its path due to sophisticated sensor systems. Outside, they can even reduce congestion caused by delivery vehicles, with the added benefits of reduced pollution. Inside, they increase safety for all due to less human contact.
One example of a largely robotic service force is what was deployed at the 2022 Beijing Winter Olympics. The Olympic Village set up an autonomous workforce, who provided service ranging from guest information to fully robotic dining halls, where robots prepared food, cocktails or coffee and delivered it to tables or rooms.
New trajectories in robotics: AI, data and multifunctionality
While we can expect continuing advances in the physical capabilities of robots such as agility, precision, battery life and durability; the biggest jump for robotics will be seen in the realm of data & IoT. The biggest value of autonomous robots is multifunctionality and modularity. Robots can perform their main tasks in the facility while simultaneously carrying out advanced data collection. Depending on the needs of the facility manager, robots can be equipped with AI-integrated sensors and cameras to gather environmental and operational data metrics related to air quality, occupancy, acoustics.
A cloud platform is a fundamental component to support and manage a fleet of facility robots. This platform centralizes and processes the valuable data collected by robots and plugs it into any smart building management platform to be made accessible for key stakeholders from anywhere across the world.