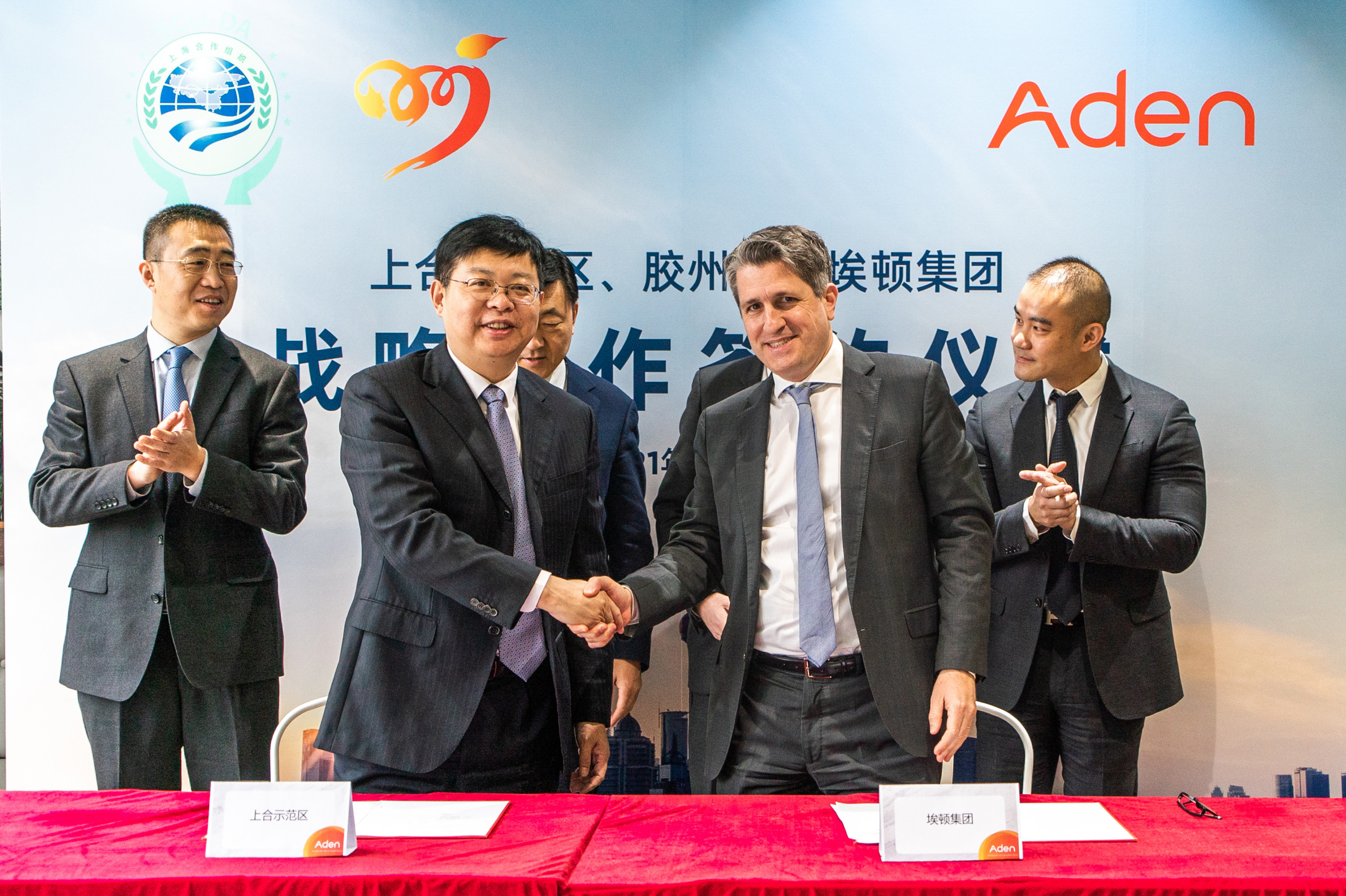 Aden Group and Qingdao have reached a milestone with the signing of a Strategic Cooperation Agreement at Aden HQ.  With this agreement, Aden and Qingdao have reinforced a commitment to mutual development, building on steps taken in 2020. This comprehensive cooperation agreement will accelerate the development of an F4.0 smart industry exchange center, industrial internet, distributed energy and energy efficiency, financing and smart healthcare with projects deployed in Shanghai Cooperation Demonstration Zone, Qingdao and Jiaozhou Cities.
This partnership opens up the possibility of collaboration on five fronts:
Aden Smart Park: Aden can prepare to construct and deploy high-tech turn-key Smart Parks integrating energy, automation and quality of life solutions. This will promote the cities as centers of commercial and industrial development where innovative domestic and international clients can quickly plug into a suite of Industry 4.0 solutions.
New Energy Projects: Aden Group can invest in distributed wind and solar energy projects and energy efficiency projects in Qingdao and Jiaozhou. All energy projects will leverage the full capabilities of Tera Energies for investment, installation and operation.
Smart Healthcare: Aden can mobilize the full force of modular construction, smart healthcare systems and virtual twin technology to transform the region's healthcare infrastructure.
Equipment Leasing and Investment: Aden Group can link industrial sectors such with 360-degree logistics and warehousing equipment leasing and fleet outsourcing solutions.
F4.0 smart industry exchange center: Aden group and Qingdao signified interest in working together to build a space for innovation in the field of industrial internet as the city strives to become the "Industrial Internet Capital." The innovation space will pool resources and encourage cooperation between French and Chinese innovators.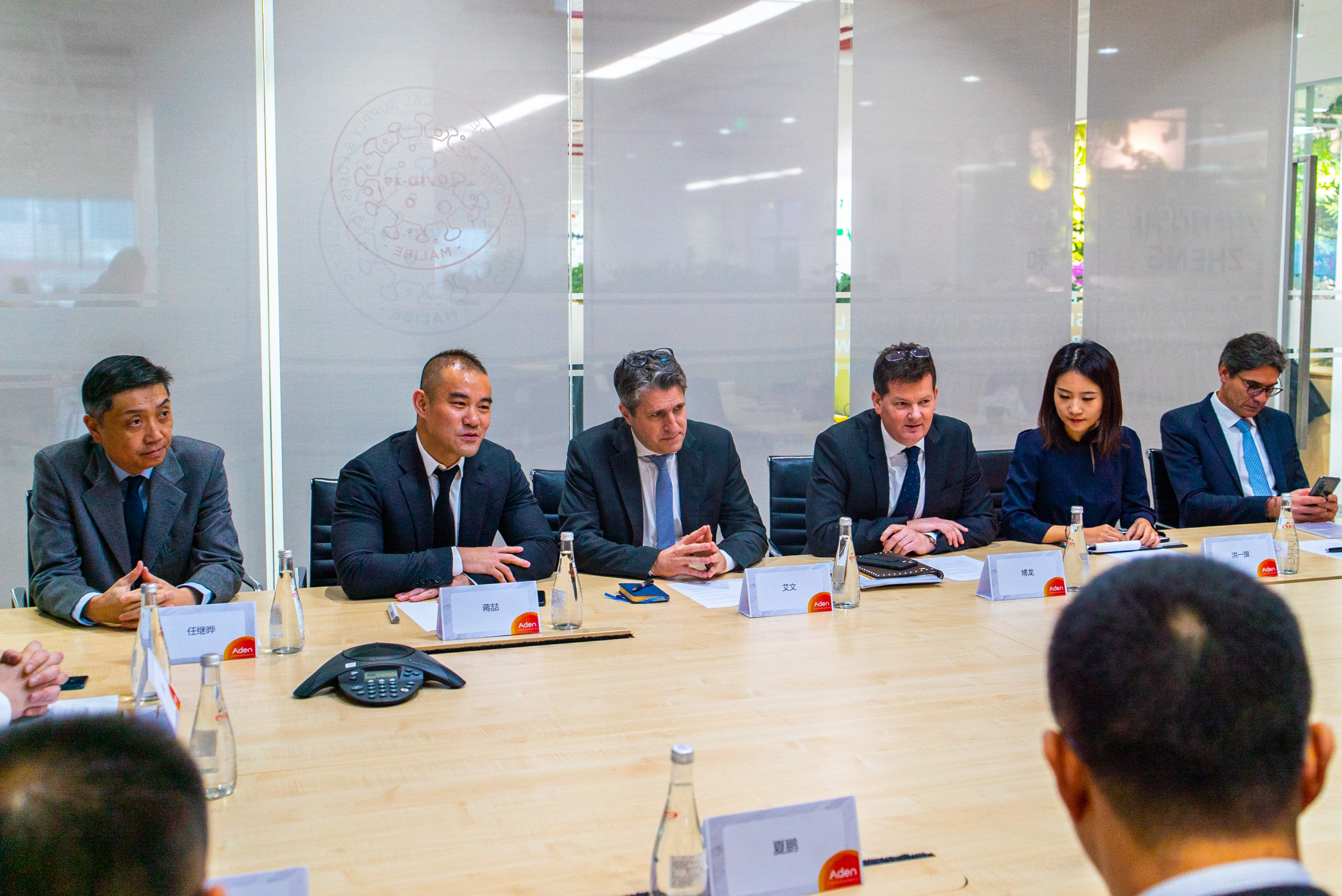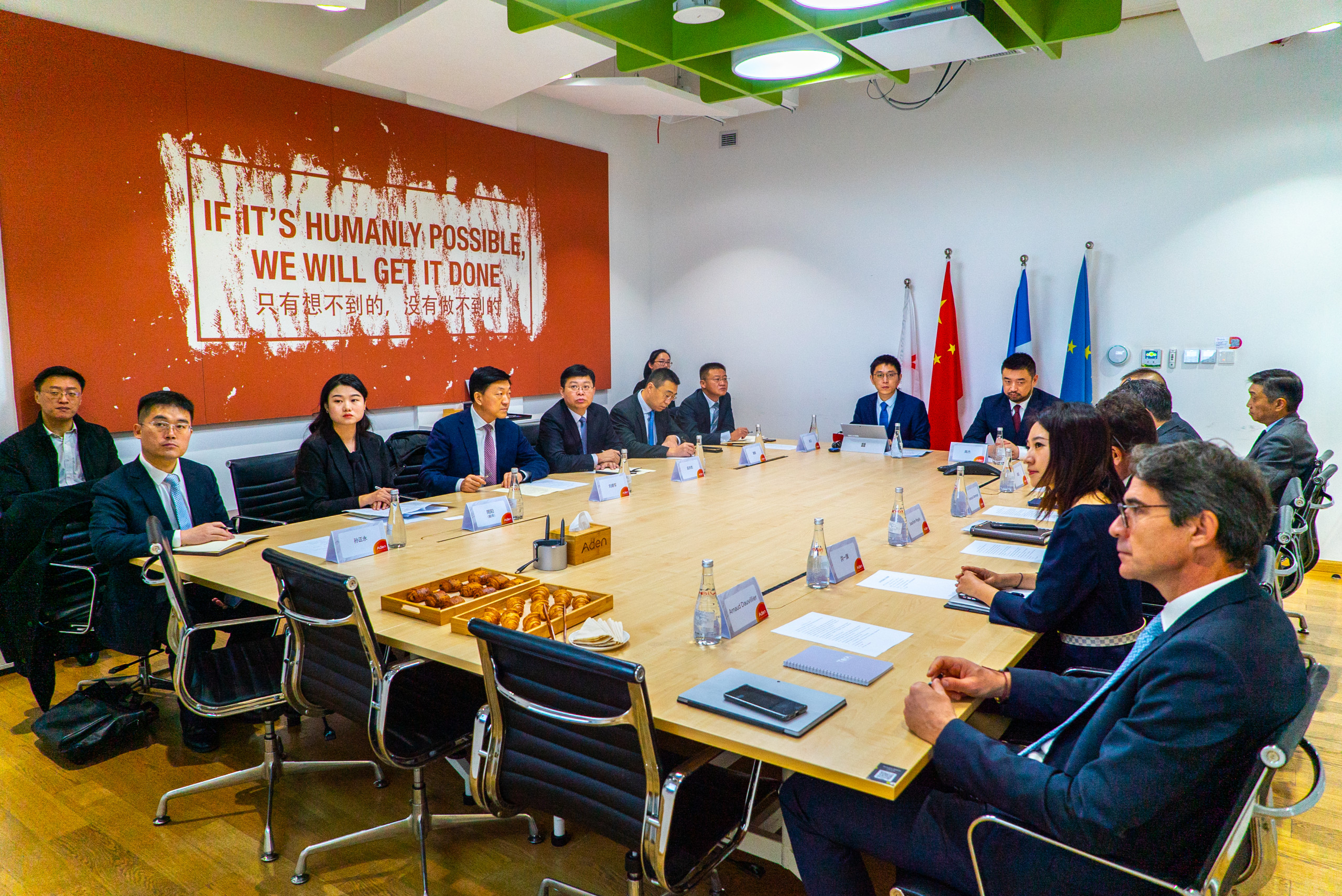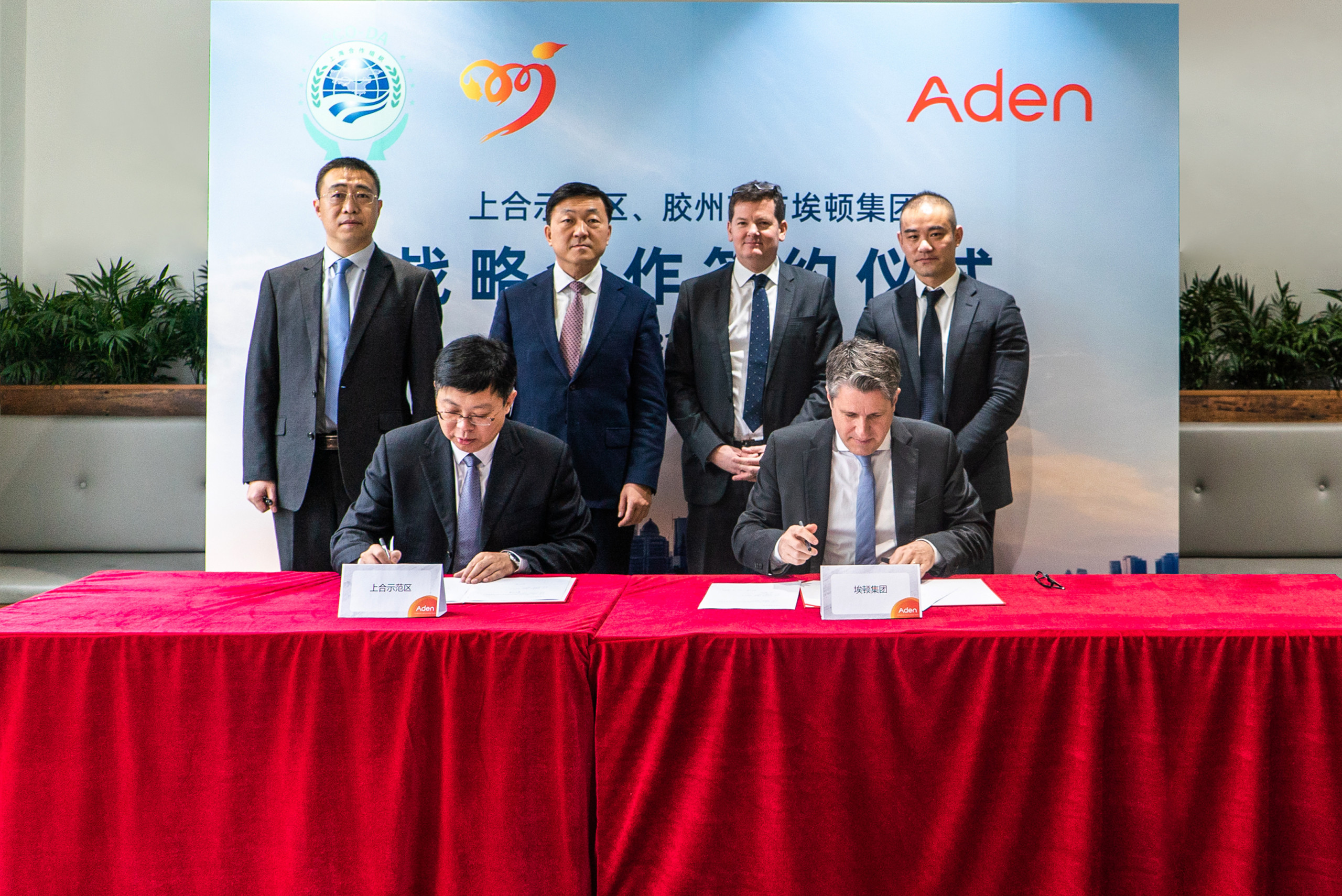 Why Qingdao?
Qingdao is one of China's quickest developing centers of industrial and commercial business and innovation. It's an important coastal city, plays a critical role in supply chains and is the main economic corridor in the "Belt and Road" trade agreement. As such, Qingdao is the ideal location for Aden to implement industry 4.0 projects and innovative upgrades in the healthcare and energy sectors.
Starting 2021 off strong
Aden couldn't think of a better way to welcome 2021 than with a milestone strategic cooperation agreement with a long-time municipal partner. With growing incentives from ambitious energy policies and new opportunities exposed by the economic shakeup resulting from 2020's COVID pandemic, 2021 is set to be a year of rapid disruption in the industries covered under this agreement. With this signing, Aden Group and Qingdao are getting an early lead in the race to build smarter, cleaner and more robust industrial and commercial infrastructure.