Scanning the current state of play for security
Smart security, in practical terms, is the integration of digital and technological elements into a traditional human security force. Technologies such as sensors, robotics and IoT networks are enhancing the efficiency and effectiveness of building and facility security teams. This technology allows for more resilient systems that can be steered by smaller operator teams, with greater awareness and transparency for personnel, management and other stakeholders.
Looking at the latest concepts in security and the newest technologies available should help stakeholders discover the best way to invest in their properties – a way that meets and enhances a site's security needs.
What are the primary security needs for buildings and facilities?
Building security needs can be broken down into several primary concepts:
Access control

: who can enter a building, where they can go and what they can use

Emergency planning

: making precautionary measures against disasters and threats, either natural or human

Crisis management

: responding to unforeseen and unique high-danger situations in which people's safety is under threat

Staff & training

: hiring the right people and making sure they are up to speed in using the latest technology and tools

Cyberdefense

: the protection of sensitive company data that flows throughout networks inside or between sites
Smart security at its core is the digital transformation of all of these needs. It is as much a question of software as it is hardware. For example, even if the most high-tech cameras are installed on a property, it requires a robust network infrastructure to support data transfers and integration into a central management platform. Bringing three elements together—humans, devices and networks—is what makes a security system smart.
New tools of the trade
Every site is different; therefore, each will have its own specific needs. The question of which components, in what combination, should be a matter of cautious decision-making. Every situation is different and can be audited across several dimensions. Generally speaking, however, three major high-tech devices are making waves in security systems due to their ability to enhance the abilities and response times of security personnel.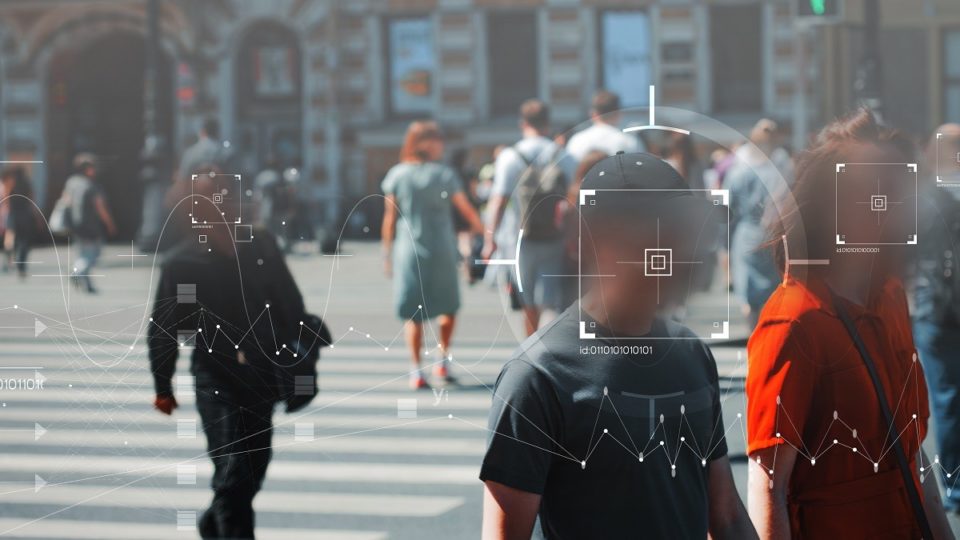 Smart cameras
Upgrading camera surveillance with the newest security software – especially facial and object recognition (such as vehicles) – helps improve baseline security needs. Smart cameras assist in identity confirmation, access control and communication throughout a building or network. Their flexibility allows them to be installed the same way as traditional CCTVs or attached to drones and robots.

Robots
The security industry is moving quickly to build robots that can move, gather data and autonomously respond to threats. They are equipped to record 24/7 visual and audio feeds. As with drones, the scale and targeted capabilities keep evolving, but typically part of a security robot's attraction is the heavier, grounded presence, much as a human security guard offers when they are at a post or on patrol. Inventory checks, threat recognition and instant alerts are all typical elements of a robot's defensive appeal.
Drones
Drones can integrate visual surveillance with aerial mobility. Businesses, paramilitary and military organizations deploy drones to prevent and respond to a variety of security and safety threats—from intruders to fires to chemical leaks. Drones can, like robots, follow pre-planned paths through interiors, while large-scale units can survey or surveil an entire structure of almost any scale. With an ever-diversifying range of sizes and abilities, drones need consideration in their operation (requiring targeted training and experience) and how their presence will support other elements in the system.
Drones in the hands of an offensive actor also represent a significant emerging threat, such as industrial espionage, so security providers are investing heavily in anti-drone R&D.
All of these devices, advanced as they may be, still depend on the proper operation by the security team. They also need to be properly linked and configured to a site's security network to be managed from a centralized security platform.
Centralized control
The center of all building security is the control room. It is where the human, devices and networks all intersect. It is where problems are identified teams are dispatched. The control room is the brain of a site or building's security network nervous system. As teams have smaller amounts of humans and become more tech-heavy, this brain is more important than ever.
Smart security control rooms take in all information gathered by humans and IoT devices—all sights, sounds and even smells which are cause for alarm. Sensors and data must be configured properly, and all automated or digitalized security operations must be able to follow and be checked against proper protocol to meet a site's standards. That's why all IoT linked smart security systems must follow three guiding principles:
Linking the 'T' in IoT: increasing availability of monitoring encourages adoption. For example, following an incident (whether an accident of natural origin or negligence or a deliberate attack), stakeholders may ask why, if it wasn't, a given key asset was not connected to the network in the first place. Sensor surveillance of essential assets increasingly looks like an inevitable part of responsible design.
Network protection: exposing so many connected devices to a local network and the internet means immediate obvious dangers and the need to insulate assets from dynamic cyber threats – data theft, ransomware, cyber-attacks to stop systems functioning – and to do so remembering that the digital side must support the physical thoroughly and vice versa, as the two are ever more intertwined.
Semantic robustness: as this data flows into the network from the sensors of a smart structure, the need to organize it at each point and direct it to secure points of access is essential. Here, the resilience question comes to the fore. In an emergency affecting many parts of the building's system, will data processing and command centers still move smoothly, for as long as possible?
It makes sense that security systems should evolve to follow the threats and risks present for anyone involved in a given project and how risks and threats will likely move in the future.
Overall we can see how:
Human teams will naturally become smaller, more trained in the use of digital tools and more capable of operating multiple levels of a smart security system together
Digital systems require deep planning ahead of time, dynamic maintenance of physical and cybersecurity, careful assessment of new types of risk, and resilience that may be tested in constantly changing ways.
A new digital frontier brings unique threats
With increasingly digitalized business operations, and especially with greater adoption of IoT / smart systems, there is a new realm of safety and security that needs to be considered in facility security: cyber defense. While many companies are already aware of one of the largest threats to their trade secrets—corporate espionage and hacking—many do not consider their network-connected physical assets.
However, the threat is very real.
Cyberattacks can immediately impact valuable physical assets, such as on the US Colonial Pipeline in May 2021. Physical devices such as rogue WiFi routers, cameras, card data skimmers, or USB data drives with hidden malware may be used within physical structures to compromise IT systems. Estimates put the global cost of ransomware attacks in 2020 at $20 billion, up from $11 billion in 2019. As profits for malicious actors grow, so do the incentives to create new tools and techniques to compromise a system via any weak elements in it.
To be prepared, businesses can take measures to protect their IoT assets through the following methods:
Assess the security of the central digital platform that oversees the building security system
Consistently direct and train a well-defined team
Monitor points of regular access to the system – physical or digital
Ensure fluent communication between IT security coordinators and building operators
Smart security: a more efficient, effective and comprehensive offer
Security for buildings and facilities is changing in multi-dimensional ways. Technology, in the form of both hardware and software, is augmenting the abilities of security personnel, which in turn is leading to the creation of smaller and more specialized teams. The new security system puts even greater importance on the control room and a centralized digital management platform to carry out protocols and respond to threats.
However, the human element is still very important. New technology can make safety and security operations more efficient and effective, but it also has its weak points. That is why a well-trained staff is critical for smart security systems to function properly. A truly smart security system integrates three elements—personnel, devices and networks—in a way where they work together in harmony, not in place of one another.