Businesses that invest in sustainable supply chains are also investing in resilience, transparency, and efficiency. In the era of ESG, it is the key to survival. Supply chains contribute significantly to a business's carbon footprint and social impact and speak directly to the priorities and efficacy of corporate governance. Furthermore, sustainable supply chains deliver value on several fronts, not just for your own business, but also for your clients and the environment.
What are sustainable supply chains?
Many of us first think of renewable energy or recycling when we hear "sustainability"—signifiers of responsibility and stewardship. Supply chains are often overlooked in this regard, even though they are responsible for up to 90% of an organization's greenhouse gas emissions. However, sustainability in the supply chain is even more multi-faceted, incorporating factors such as social responsibility and corporate governance, aligning almost perfectly with ESG criteria.
A sustainable supply chain is composed of four key traits:
Low carbon
The cornerstone of a sustainable supply chain is decarbonization. Each stage along the chain offers an opportunity to reduce carbon impact, from raw materials, production, suppliers and distribution. This might mean opting for EVs over gas-burning vehicles, choosing energy-efficient appliances for the office, or using biodegradable/recycled products in the disposables category.
Supply chain managers who identify where and how to cut carbon are setting their business up to be more sustainable at every stage of operation that comes afterward – and ultimately preparing their company to improve compliance and ESG scoring.
Low waste
Similar to reducing carbon impact, supply chain or procurement managers play a direct role in reducing waste. Inventory and SKU management is key to reducing financial and material waste (as well as carbon impact from shipping!). A low-waste supply chain strategy will have more precise replenishing and rebalancing practices. It will also actively move towards digitalization as much as possible to reduce paper waste.
Socially responsible
Businesses who prioritize sustainability must consider all factors – including social and corporate governance – when choosing suppliers and ensure they engage in fair-labor practices and anti-corruption policies. Doing so contributes to overall sustainability by safeguarding the integrity of the supply chain when it comes to regulatory compliance and meeting the expectations of clients and customers. It is also an essential consideration for corporate or ESG policies that measure social impact.
Transparent
Most importantly, companies that engage in supply chain practices need to show all of the above clearly and transparently with data. If businesses used to get by on verbal claims alone in the past, that era is quickly ending. Governments, customers and investors alike are all demanding documented compliance to international sustainability and ESG standards.
Benefits of a sustainable supply chain
Moving to a sustainable supply chain will bring a measurable positive impact to the internal functioning of a business as well as its external perception by customers, investors and the public. Companies that push for a sustainable supply chain are creating value on three fronts: for their business, for their clients and for the planet.

Down-chain sustainability cuts costs, drives brand value and reduces risk
Businesses that move towards a more sustainable supply chain can see a variety of benefits. These benefits extend to long-term cost controls, improved brand value and risk mitigation.
Costs are often the number one obstacle to businesses investing in more sustainable supply chains. Because sourcing more sustainably tends to raise costs, businesses are more hesitant to overhaul their procurement practices. However, according to the World Economic Forum, sourcing sustainably can cut costs by up to 16%.
The main ways that businesses can see cost reductions are through the reduction of energy use and waste. Choosing to procure more energy-efficient materials, from vehicles to appliances and lighting, saves much more in the long run. This is particularly relevant for buildings, as 85% of the lifecycle costs are operational. Investing in sustainable materials and construction, which may be more expensive upfront, can create long-lasting sustainable value.
Secondly, businesses that invest in sustainable supply chains will see value creation in improved brand reputation. Whether you are a retail or service business, B2C or B2B, consumers, clients and investors are demanding more and more that the places they choose to spend their money are operating sustainably.
Last, a sustainable supply chain is also a compliant one. Due to the nature of the globalized supply chain, choosing a supplier from regions with different regulations carries some risk. Partnering with a supplier without taking issues like labor rights, particularly around forced and child labor, into consideration can have extremely detrimental impacts on brand reputation and compliance, which can lead to financial consequences.
Making a sustainable supply chain creates value up-chain for your clients
Corporate procurement increasingly relies on internationally standardized business metrics to evaluate ESG criteria. These criteria extend to sourcing and procurement practices and can make or break a business relationship. Just as businesses will need to stay ahead of developments in regulations and ESG standards, suppliers will need to stay abreast of changing corporate vendor guidelines.
These standards are evolving rapidly, and top multinational firms are requiring more and more extensive compliance. Funds across Asia have adopted increasingly stringent ESG guidelines as their economies have matured and developed. The World Business Council for Sustainable Development has partnered with the Singapore Stock Exchange to report ESG criteria to investors.
Institutional weight is rapidly moving behind sustainable supply chain practice. The European Commission now requires sustainability reports for corporate vendors and registered procurement sources. UN groups such as the International Fund for Agricultural Development require sustainability assessments for procurement. Private firms are also ramping up their sustainability policies, with companies such as Daikin in Japan and P&G in the US making commitments for sustainable business practices.
Institutions are beginning to organize industry-level certification schema for different supply chains ranging from textiles to tea to rare earth metals. Consumer preference in repeated surveys from Nielsen, WeForum, and Ipsos shows that Asian consumers value sustainability. As incomes rise and certification standards become clearer, the market will move to back up these preferences.
The advantage is to the firms that move first and fastest to become truly sustainable—first-mover advantages will wash away under scrutiny if they try to greenwash.
Sustainable supply chains are good for the planet
Meeting ESG guidelines for your product and maintaining a fully functioning sustainable supply chain is a greater feat than just improving efficiency, reputation, and your bottom line. It means reducing carbon footprints and waste at every level of business.
Meeting sustainability requirements for business means less exploitative labor, more reliable and future-proofed suppliers, and a safer, more stable planet. The migration of your business to an ecologically friendly practice means downstream cost reduction and risk avoidance.
Not only does your company benefit from improved efficiency, but the improvements to your carbon footprint and sustainability profile also become direct benefits to your ESG rating.
Steps to a sustainable supply chain
Implementing a sustainable supply chain strategy requires optimizing across multiple aspects of the supply chain using a diverse array of practices. Developing and maintaining a strategy will require a strategic, whole-business approach. Depending on the industry, this can manifest as local sourcing, data-driven procurement, circular economy of recycling, or digitalization.
While demanding transparency, data, and communication from contractors and suppliers is essential, it only kicks the can down the road. Long-term sustainability for any business has to begin at home.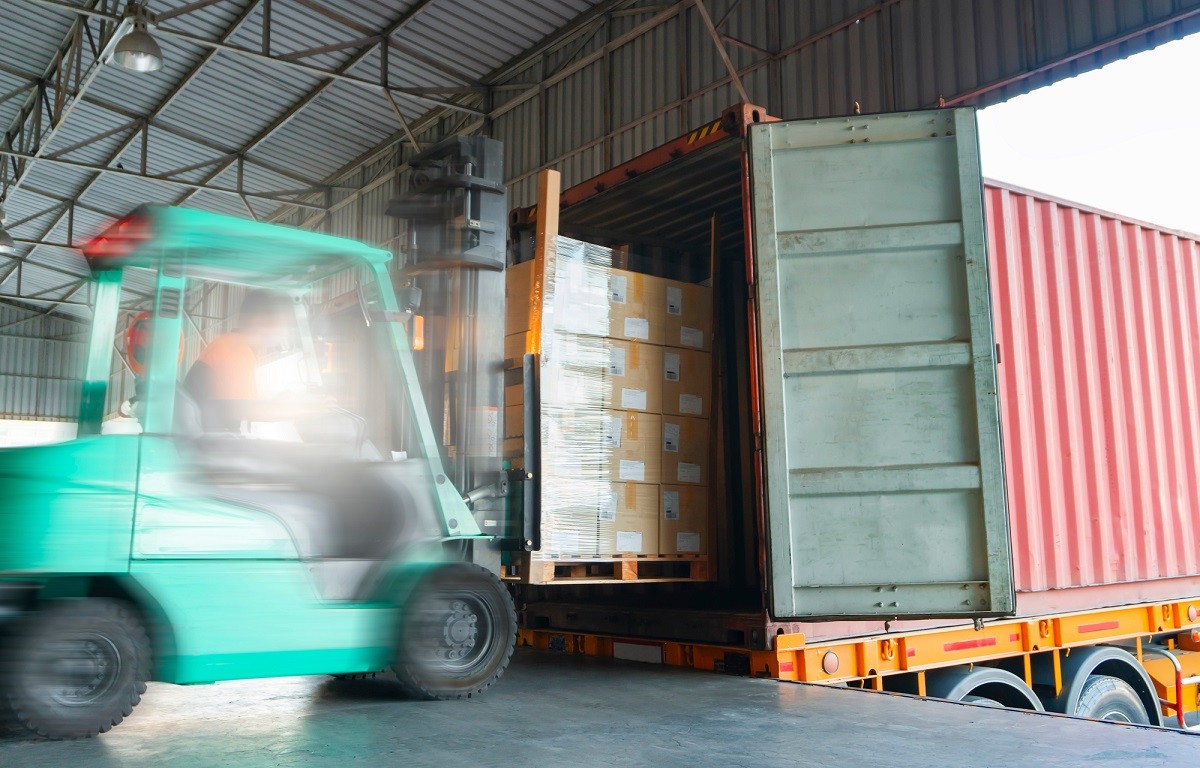 Step 1: Audit
The most direct and impactful method is to audit your business' supply chains and to begin looking directly at the teams that comprise your business, from facilities management to client-facing work.
This process will bring unsustainable practices to light and necessitate change. Yet, it has the benefit of identifying which of your practices are currently sustainable—you may have solutions and sustainable practices you didn't even know about!
Sustainability doesn't just begin at home—it may well have already begun. Your business may well have high-quality sustainable practices now that are worthy of promotion and emulating. The goal of an audit is ultimately to find and implement sustainable practices as well as eliminate unsustainable ones.
Step 2: Connect
Every team has to be held accountable in this process, your profit centers, as well as your lagging teams, must identify what their sustainability profile is.
They must align with corporate ESG strategy, and define their goals, values, KPIs, and processes to meet the strategy. What are their vulnerabilities? Are there structural changes to be expected in the coming years due to climate change? What are the impacts of sustainable practices on these teams?
A sustainable supply chain connects the impacts and purposes of your business between suppliers, you, the client, and the community at large. Your business has to have a prosocial, pro-community impact on the world. The first purpose is to ensure an enduring system of return in your business. Your migration to a new paradigm of sourcing is meant to have enduring impacts.
Your business has to develop a new paradigm for sourcing that is resilient, renewable, and low-carbon. Managing these transition costs can be achieved through a whole-operation digital transformation.
Step 3: Digitalize
Any modern sustainability strategy must align with ESG reporting standards. This often means that a full-scale digital transformation is necessary to capture and report the relevant data. This transformation must also extend outside of the home office and incorporate suppliers. Without total feedback from all aspects of the business, the strategy will fail.
A single source of truth is the fixed star of sustainability, around which all practices turn. The purpose of the single source of truth is quite simple. You must maintain stable, centralized business knowledge that evolves. Without this, there is no connection between strategy, action, and result. Without this, business growth is impossible.
Sustainably sustainable
Modern business demands a clear vision—knowledge of the total business environment and a strategy that takes reality in plain light and builds a continuous cycle of improvement. Transitioning to a sustainable supply chain means real corporate responsibility. Your business will become sustainable, and grow more sustainable through this transformation.