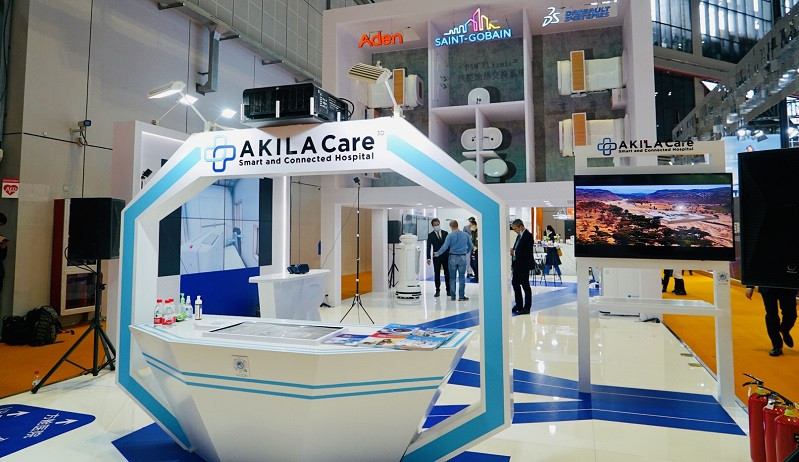 Aden Group at CIIE
Aden is on the ground at China's largest import expo, CIIE, showcasing Akila Care, a smart and
connected modular hospital developed in conjunction with Dassault Systèmes. We will provide updates as
events occur throughout the day, so be sure to check in regularly to see the latest news.
Day 3
SMART talks: how technology is empowering the healthcare industry in
sustainable ways
Matthieu Bristiel, Akila Care's Lead Innovation Officer, led a discussion covering tech and
sustainability in the healthcare industry. Key areas of focus were the large amounts of waste
generated by hospital construction and the environmental stress caused by heavy utility requirements
once hospitals are in operation. Another unique challenge facing medical facilities is the amount of
time and resources wasted due to a lack of patient data.
Technology can address all of these challenges by creating a single-source-of-truth data
platform, which allows for fewer wasted resources during construction, smarter utilities use during
operation and a unified patient data network that improves diagnosis, analysis, and treatment
Day 2
Nokia and Aden wrap up signing MOU
Nokia and Aden finished the signing of their MOU agreement, solidifying their intent to cooperate on
future projects. Akila Care's strength lies in its partnerships, and this is an exciting step to
bringing in one of Europe's most innovative telecommunications companies. Aden and Akila Care are
optimistic that this relationship will develop into a strong partnership in the future, and assist in
succeeding in our mission to use technology to provide the best and smartest IFM service and
healthcare in Asia and throughout the world.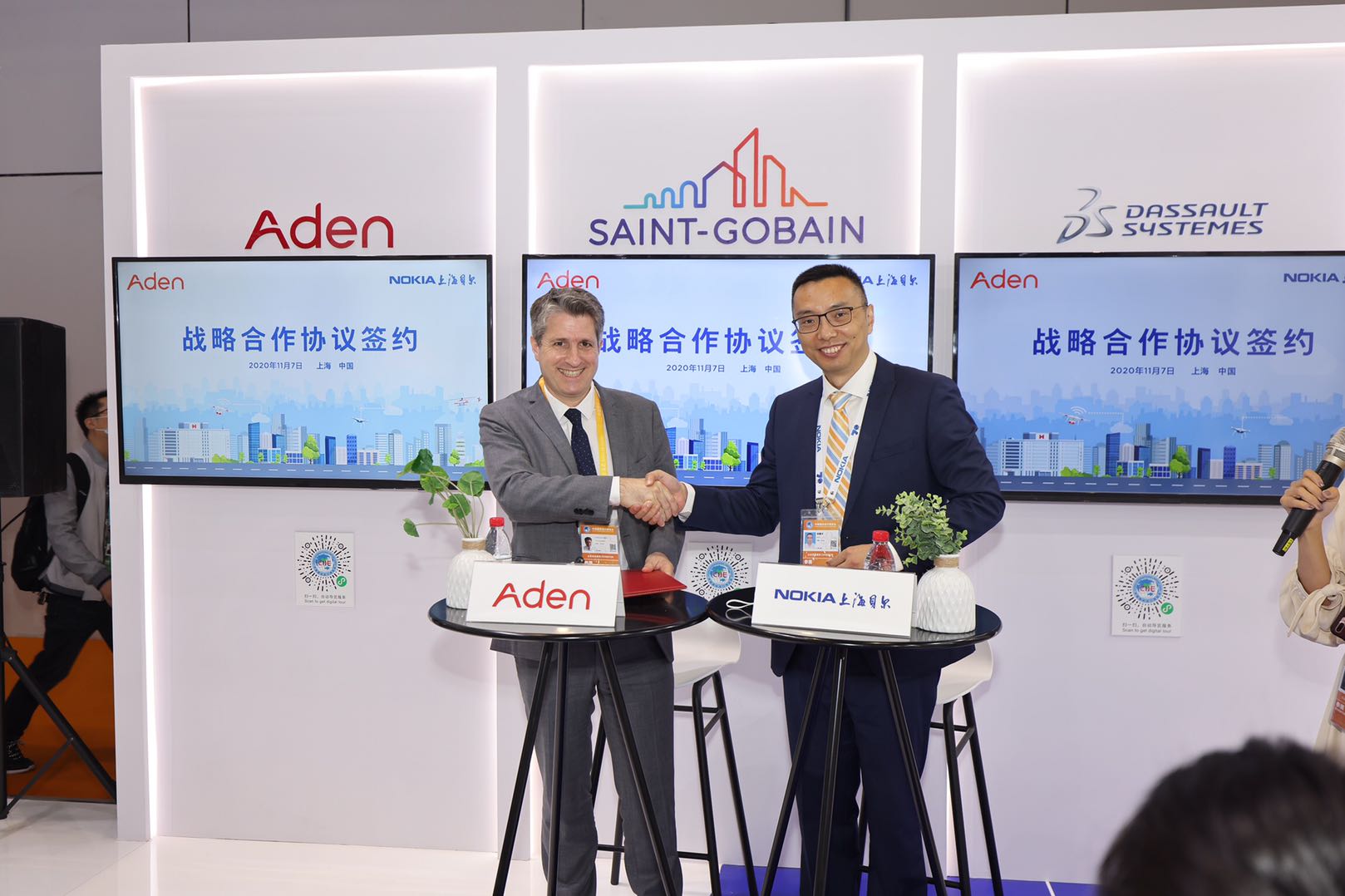 Chengdu Deputy Mayor visits Akila Care
The deputy mayor of Chengdu stopped by the Akila Care booth to speak with the leaders of the
consortium. This meeting builds on a strong relationship with Chengdu, where Aden already has a
significant operations presence. Chengdu and the West China region will continue to be an important
focus for Aden going forward and we were happy to welcome the Deputy Mayor to our booth.
Day 1
Panel discussion: Post-pandemic era, moment of pre-fab construction: challenges &
opportunity
Akila Care's Technical Officer Howard Wang led a panel discussion focusing on the
use of modular architecture. The panel discussed how it can be a positive force in disrupting the
construction industry and a promising solution to transform healthcare infrastructure built in the
post-pandemic era. Panelists made the comparison to traditional construction and highlighted how
modular construction brings enhanced quality control, speed, reduced dependency on local skilled
labor, flexibility, reliability and cost-efficiency.
(10:45) Opening ceremony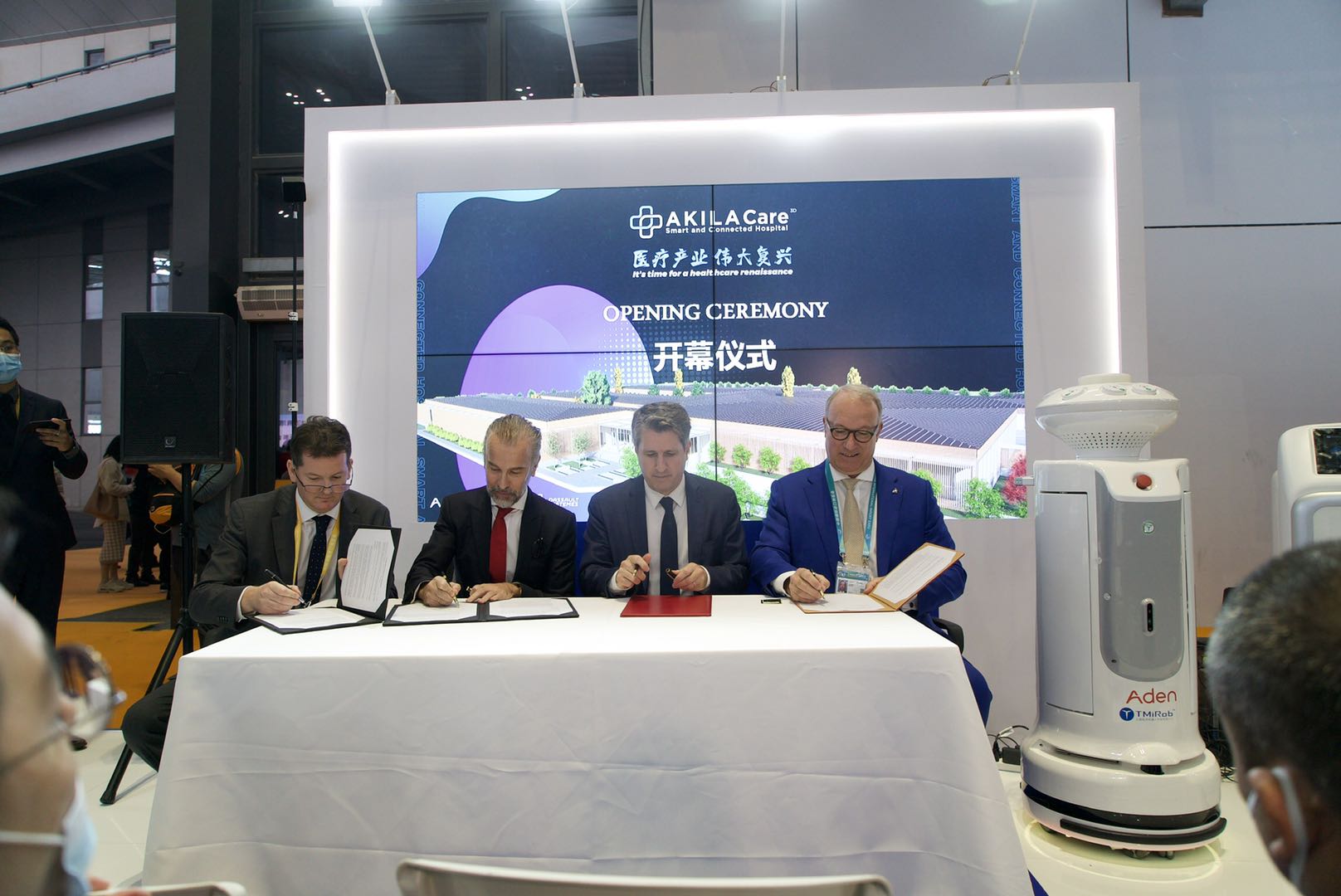 CIIE is officially underway! Aden Group, Dassault Systèmes and Saint Gobain have opened the CIIE
conference at their booth. Leaders of each company reaffirmed the vision and mission of Akila Care to
eliminate healthcare inequalities using modular architecture and virtual twin technology.
The consortium leaders emphasized that the Akila Care solution is founded on the expertise of all
three companies. It delivers rapidly built medical facilities by combining modular construction with
Dassault Systèmes 3DEXPERIENCE platform, constructed with high-grade materials provided by Saint
Gobain and operates efficiently for decades by plugging into Aden's Akila platform.
Nokia signs MOU with Aden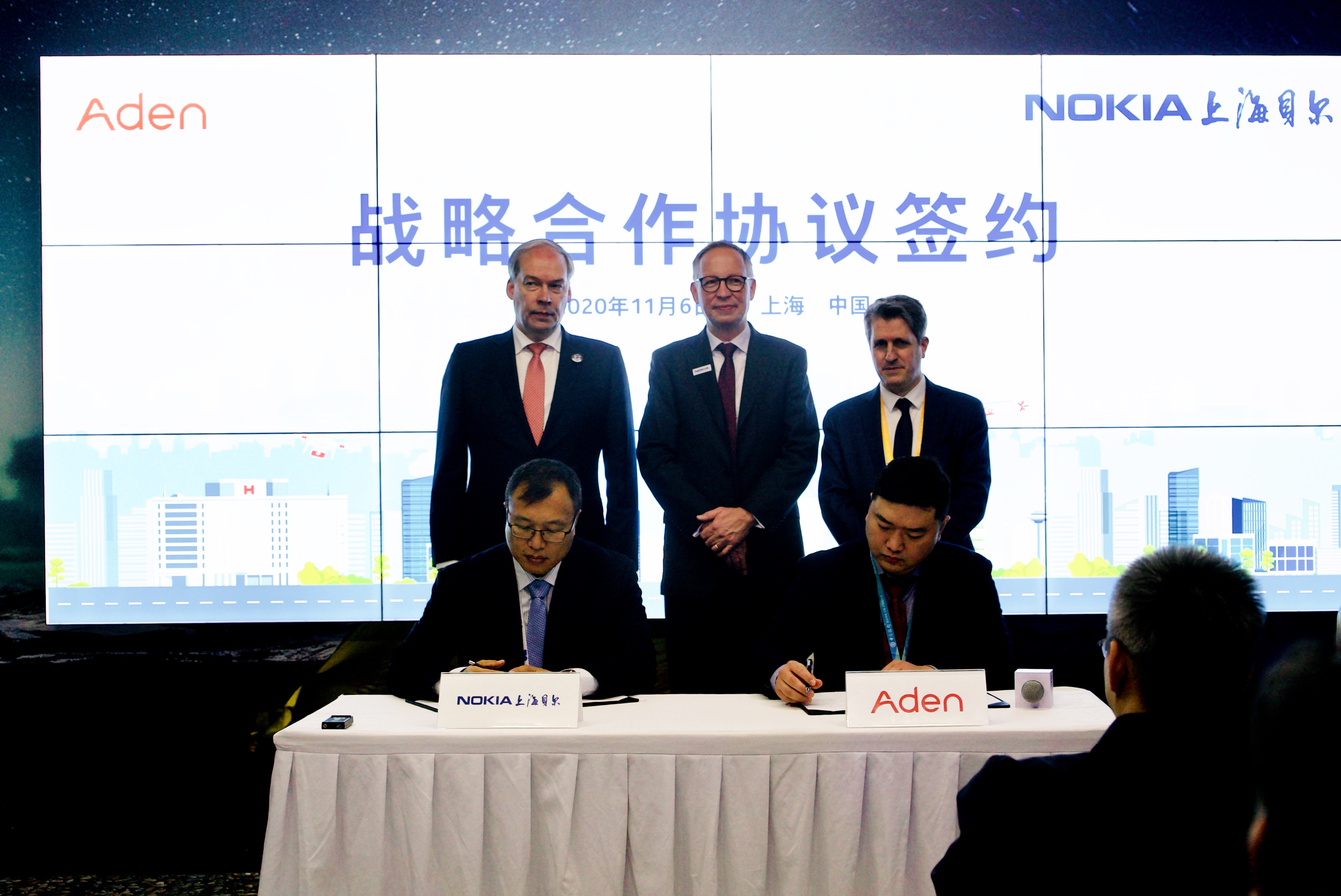 CIIE has kicked off with a bang for Aden and Akila Care. Nokia has just signed an MOU to become a
tentative partner with Aden and Akila Care as a 5G service provider. Reliable network infrastructure
is the backbone of a smart and connected hospital, and Aden looks forward to the potential cooperation
in the future.