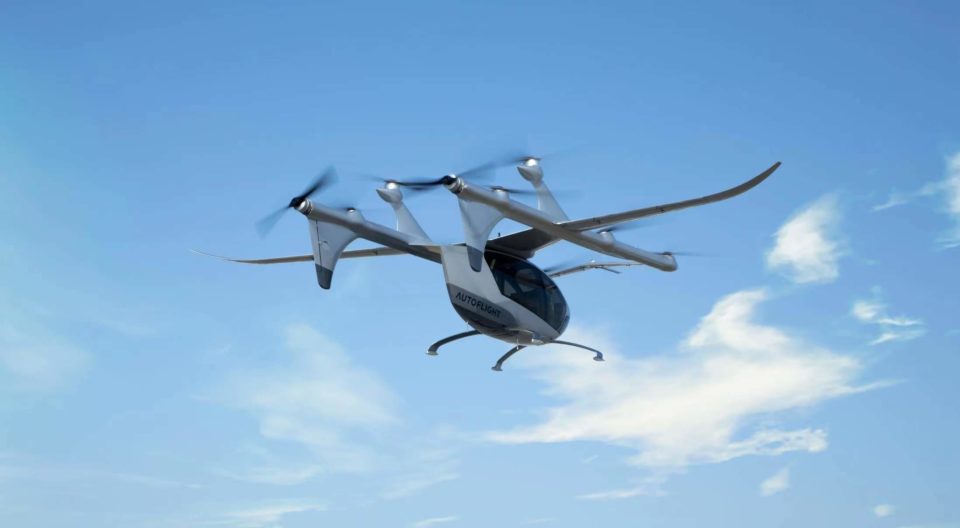 January 20, 2022
Last week, leadership from Aden Group joined AutoFlight at its global headquarters in Shanghai, where the two companies signed an MoU for collaboration in the fields of smart air mobility and logistics. The agreement sets up a framework for the two companies to collaborate on innovative and zero-carbon solutions based around AutoFlight's eVTOL (electric vertical take-off and landing) products, and Aden Group's own expertise in digitalization and its global network of 1,500 clients in China and the wider APAC region.
Understanding AutoFlight and eVTOL – the next wave of smart air mobility
In simplest terms, eVTOL is an electric (this is the "e" in eVTOL) and autonomous aircraft, resembling a helicopter, but with eight or more rotors on top and a far greater degree of safety than traditional helicopters. While small drones have already become a familiar sight and hobby worldwide, "eVTOL" aircraft are still considered an emerging technology, whose impact will increasingly be felt in the 2020s.
In this field, AutoFlight has emerged as one of the leading and most innovative players, with HQ and multiple production facilities in China and R&D/testing centers in both Germany and the United States. In its own words, AutoFlight is determined to "unlock the skies for mass individual transport in the air" and is actively developing and refining a shared airborne vehicle ("air taxi"), demoed at the signing ceremony.
A platform for international collaboration and sustainable mobility
As a multinational company active in the smart mobility, EV and digitalization sectors, there is enormous potential for Aden Group to co-develop projects and solutions with AutoFlight. As AutoFlight's vice-president Kellen Xie noted during the event, eVTOL solutions could be applied to Aden projects anywhere in its global network, with enormously diverse applications. These could include "transport between an airport and an Aden-developed industrial park in China" to logistical support for Aden sites as different as "a remote camp in Indonesia or a luxury hotel in the Maldives."
Besides this opportunity, the two companies also see an opportunity to help business and governmental clients make measurable progress on their carbon reduction and sustainability goals, in ways that reduce pressure on traditional infrastructure while opening the door to a range of future innovations and optimizations in areas such as digital twin and energy optimization.