Aden Group and Dassault Systèmes were honored to present Akila Care at RAI 2020, Mexico's most important business event organized by CONCAMIN. This event this year focused on the industry 4.0 transformation and invited thousands of industry leaders from all over the country to discuss how technology can address the economic, political and social challenges facing the nation.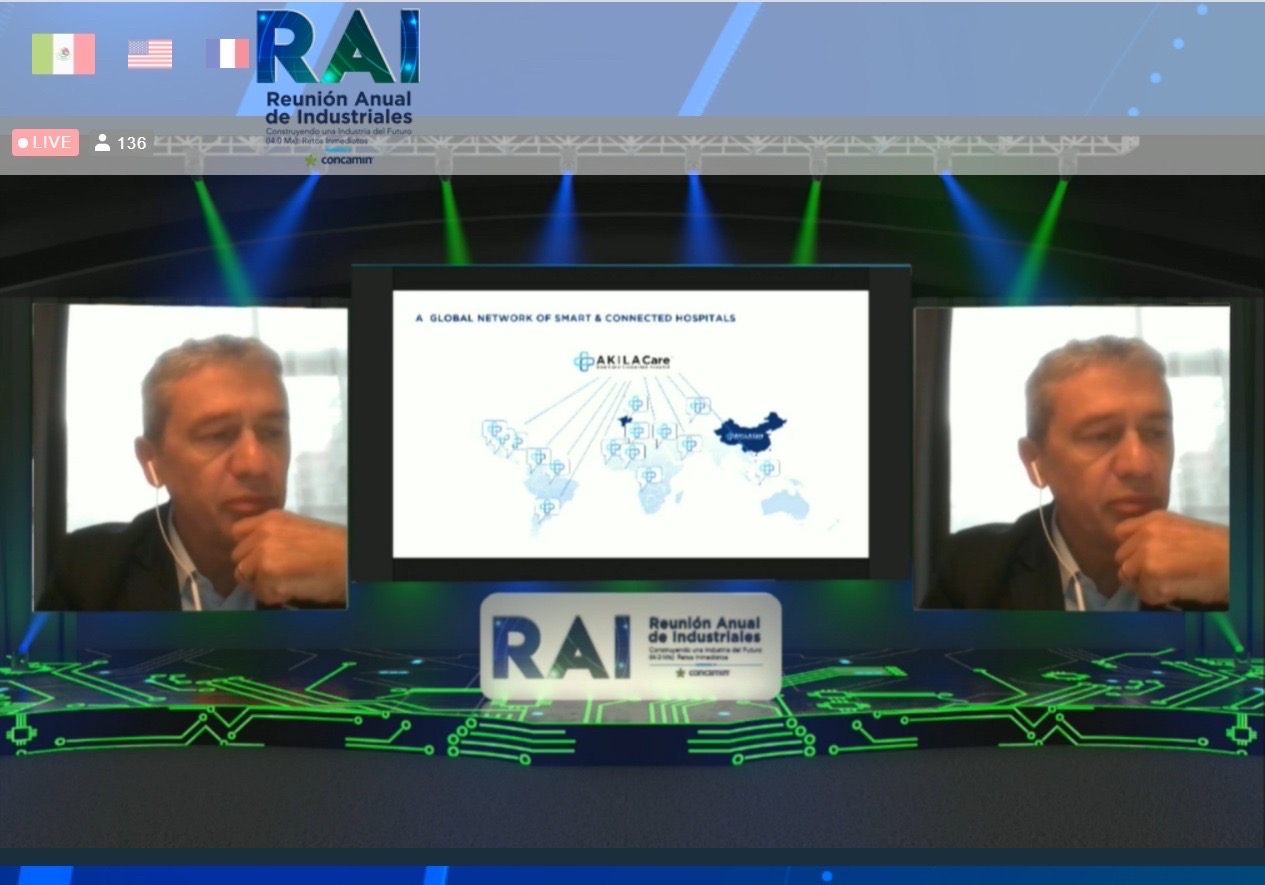 Francois Amman and Phillipe Obry, representing Aden Group and Dassault Systèmes, led the panel "Lessons and Challenges from COVID-19." They discussed how the pandemic has forced a rethink of global imbalances in medical infrastructure and explored how Akila Care's platform for collaboration, simulation and 3D technology will disrupt the construction industry and break down barriers to enhance diagnostics, provide better training and link healthcare professionals together in a global network.
Akila Care is already in talks with the Mexican government for several hospitals across the country, and this presentation was a welcome opportunity to involve more local partners in the platform. The Aden and Dassault teams were proud to present at one of Mexico's most important business conferences and to jointly deliver the Akila Care message.