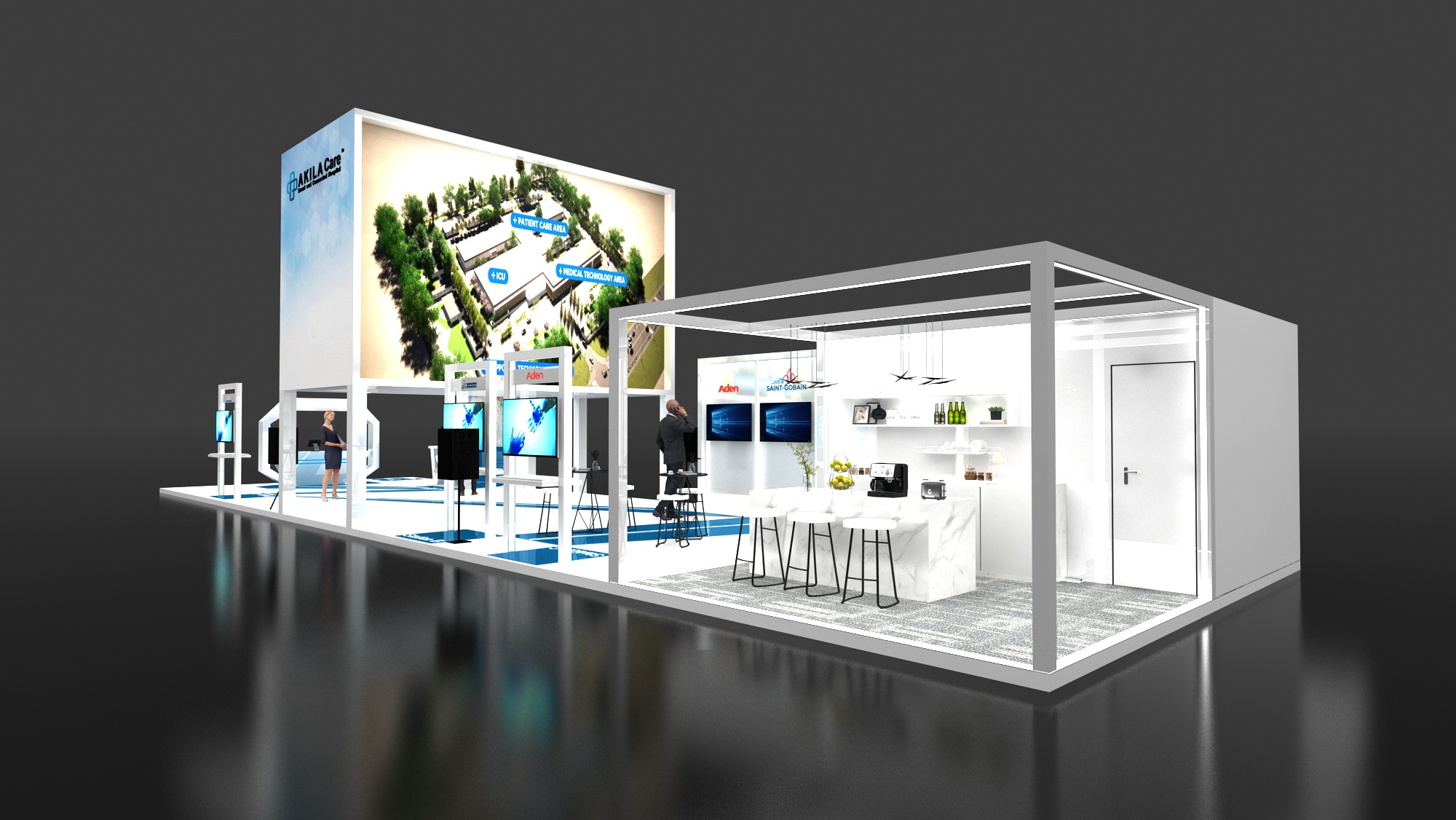 It's that time of year again, and Aden Group is gearing up to head to the China International Import Expo (CIIE), this time to host a booth for Akila Care with partners Dassault Systèmes and Saint-Gobain.
Akila Care, a smart and connected modular hospital, brings together these three companies' expertise in integrated facility management, 3D simulation and high-grade construction materials to ensure that every rapidly built facility is long-lasting and guaranteed to provide at least 20 years of high-quality medical infrastructure. This exhibition is a great chance to get a first-hand look at the technology going into the hospital and meet the representatives from the consortium behind this innovative solution to delivering more accessible, more impactful care in regions that have been lacking it for too long.
Aden, Dassault Systèmes and Saint-Gobain will all be leading several Akila Care events throughout the exhibition including a panel discussion, a round table talk and several other exciting events. Aden is proud to be presenting Akila Care at this world-class expo with our partners and looking forward to sharing our vision and message with visitors from all around the globe.
For all of those attending CIIE, we hope that you'll join us at our booth in Hall 3 (map below). For those who can't make it, you can still tune in to our live stream broadcast on November 6th at 10:30 am here.