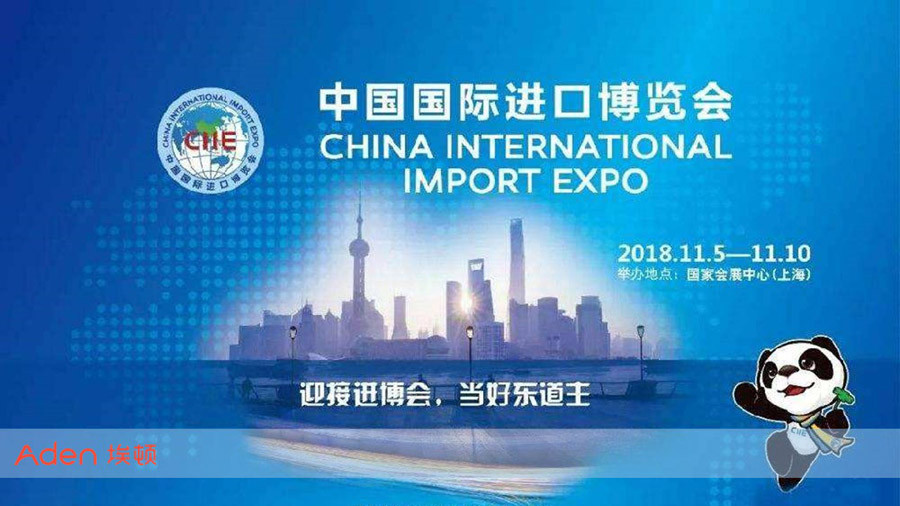 5 November 2018, Shanghai – ADEN, a leading pan-Asian IFM solutions provider, is set to attend the China International Import Expo in Shanghai this week, part of its commitment to fostering a more interconnected global economy and contributing to the development of China's transforming economy.
The company will be attending the expo in partnership with the French Pavilion, reflecting ADEN's longstanding ties with the French government, academia, associations and enterprises. With years of experience bridging the gap between Europe and Asia and fostering exchanges and dialogue between the continents, ADEN is well placed to facilitate greater business links between French enterprises and Chinese purchasers.
Held from 5-10 November in Shanghai, CIIE is set to be the world's largest trade expo and China's first-ever expo devoted specifically to imports. CIEE will gather more than 2,800 importers and 150,000 purchasers from across China and around the world. A key plank in China's strategy for economic development in a rapidly expanding economy and a changing global trade environment. CIIE marks a major step forward in China's commitment to further economic openness to the world and it is playing a greater role in the process of globalization.
As China reorients its economy to focus on innovation as a driver of development, ADEN is eager to play its part, drawing on its experience and belief that innovation provides the key to driving economic growth and bringing a better quality of life to people around the world. ADEN is dedicated to research and development of the latest technologies and systems, continually improving its SMART IFM offerings and leading the industry with the most effective, efficient and green solutions to help businesses operate at their best.
In particular, ADEN has made major strides in building smart cities for the future, harnessing innovative solutions to unleash the full potential of technology. ADEN has worked extensively on developing smart city solutions in China and beyond, most notably with its long-term cooperation in Kunshan, where the company helps Chinese enterprises boost productivity by accessing emerging technologies.
ADEN shares China's vision of a more interconnected world, where barriers between countries are lowered and exchanges are made easier. As an international company rooted in Asia, ADEN's success is born of globalization, and the company is committed to fostering greater international trade and exchanges. In October, ADEN's opening of an office in Japan and expansion of its business in Vietnam showed that the company closely follows the developing trends of today's interconnected world and intends to play a key role at the strategic inflection points of globalization.
"Attending CIIE is a unique opportunity for ADEN, and we are very proud to be here at this transformative moment for China and the world economy. With a presence in China throughout our 20 years of history, ADEN is an active partner with the Chinese government and enterprises in contributing to the development of the Chinese economy," said Francois Amman, ADEN Co-Founder and Co-President. "We see incredible potential to foster greater interconnectivity between the Chinese market and markets across Asia and around the world. We are dedicated to playing a leading role in furthering China's strategies for fostering an economy and society driven by technology and innovation, to benefit the lives of the Chinese people."