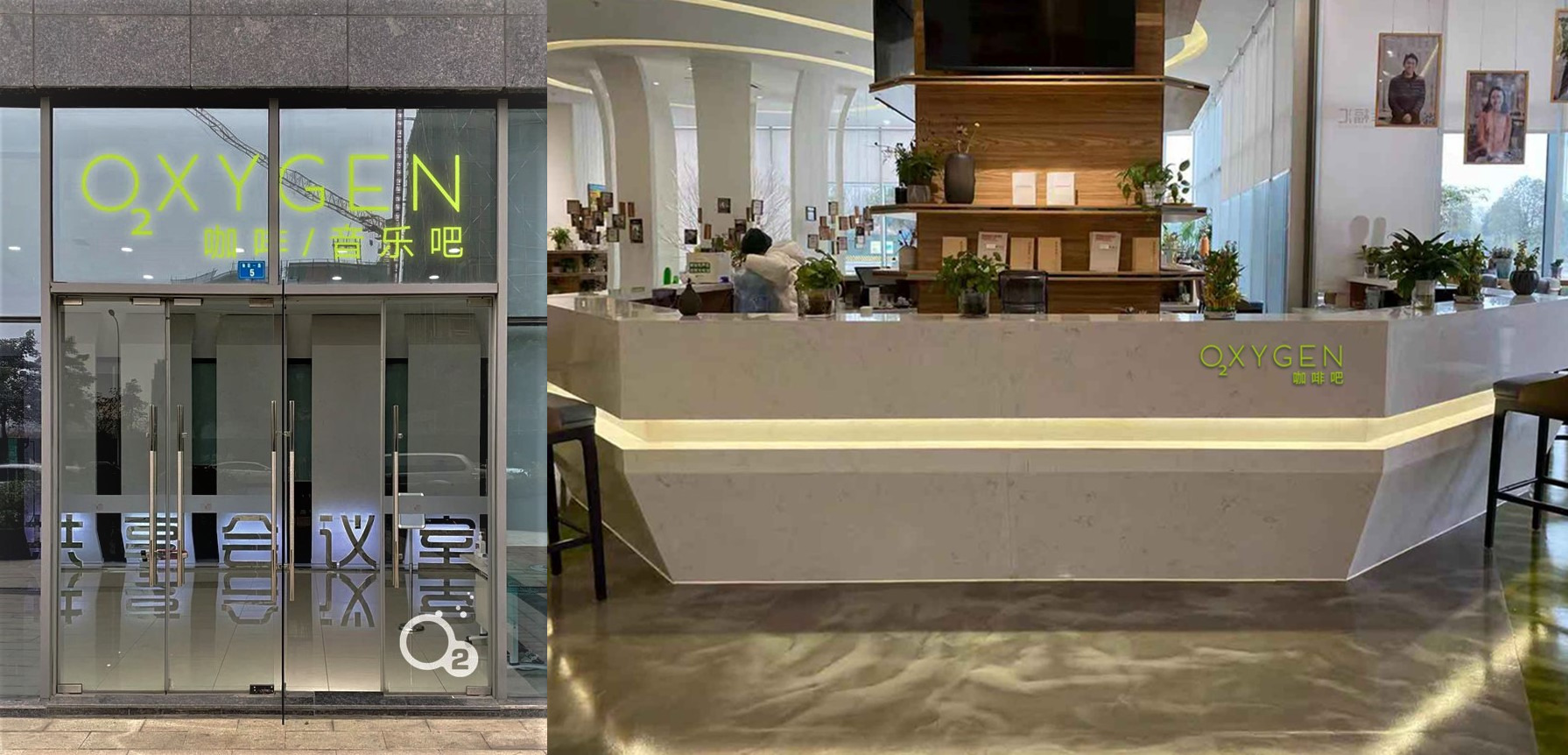 Aden was on site recently in Chengdu and Chongqing, to prepare for the opening of two new Oxygen cafés. Building on Oxygen's growing footprint, these two cafés—one at a renowned international school and the other a brand new office park—bring the total to 65 locations across the country. All Oxygen cafés are tailor-made for their spaces, offer food service solutions designed by expert nutritionists, and prioritize sustainability through initiatives like zero plastic and locally sourced ingredients.
West China, led by cities like Chengdu and Chongqing, is in the midst of an economic boom. As the region grows so does the demand for higher quality–of–life services at the places people live and work. Aden recognized West China's growth potential early on and has been there growing along with it, responding to those needs with solutions that emphasize comfort, quality, health and sustainability.
Oxygen is more than just a café. It is a way to add lasting value to facilities. Oxygen is an end-to-end solution led by experts in technical design, nutrition and foodservice operation. Oxygen is scalable for wherever it needs to be, whether that is a simple coffee stand or a space large enough to serve hundreds of people. Aden believes that a higher quality of life means happier people and that people are happier at Oxygen.