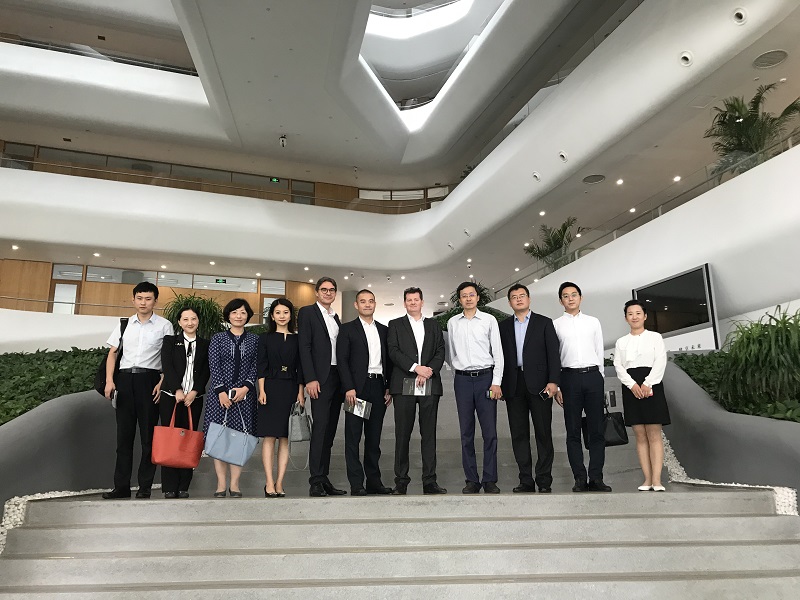 Joachim Poylo, Aden's founder, met with Wang Qing Xian, Shandong Provincial Standing Committee & Qingdao party secretary to discuss the region's economic development and the opportunity for cooperation in the IFM, new energy and smart industry sectors.
As an important center of commerce and trade on China's east coast, Qingdao has a pivotal role in responding to restructured supply chains and disrupted industrial and capital flows in the post-pandemic environment. Currently, Qingdao is undertaking a serious effort to adopt high-quality development strategies, accelerate the construction of the Shanghe Economic Development Zone and create a new platform for international cooperation in the Belt and Road Initiative to meet the initiatives set by the Chinese government.
As an innovator and integrator, Aden has already begun the deployment of projects such as Smart Park to bring smart and green industry solutions to cities and regions across China. Qingdao's strong business environment opens many opportunities for cooperation, which Aden is ready to support.
Aden's years of experience in IFM, energy optimization and automation at commercial and industrial properties opens a wide space for cooperation with the Qingdao government as they continue this phase of economic acceleration. Leveraging Aden's full range of solutions, through projects such as Aden Smart Park, can bolster the economic development in Qingdao and the greater Jiaodong peninsula. Aden's presence in Shandong will help accelerate the integration of new supply chains and strengthen international business relationships.