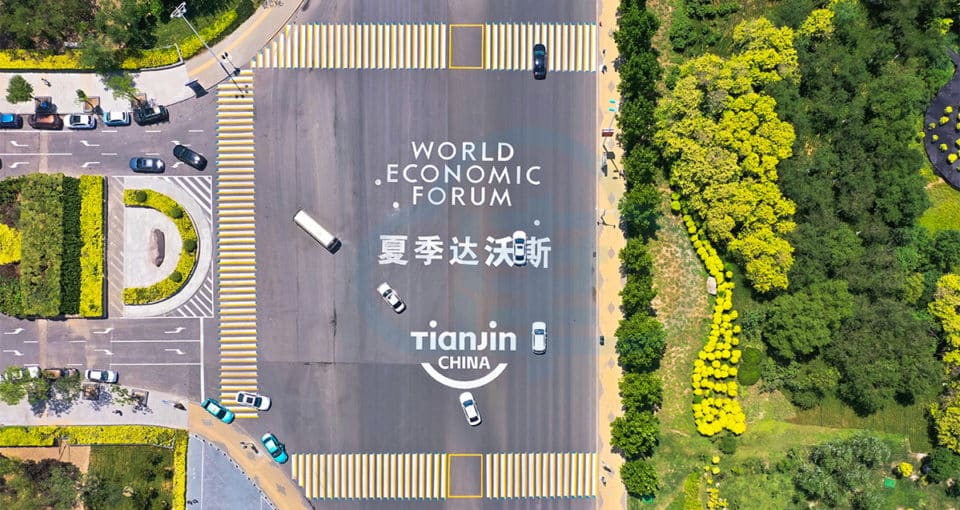 The World Economic Forum's 2023 Tournament of the New Champions, commonly known as "Summer Davos" took place this week, and Aden Group's digital twin platform Akila, was right in the mix. Being an alumnus of the WEF's 2022 Technology Pioneers cohort, Akila was invited to join, and to demonstrate the absolute centrality of the built environment to net-zero and climate change action.
On Wednesday, Francois Amman, Akila Chief Executive Officer and Aden Group Co-President, took the floor for an insight's seminar on digital twins as an accelerator of decarbonization, co-hosted with Thomas Leurent, Chairman and Chief Executive Officer of Akselos.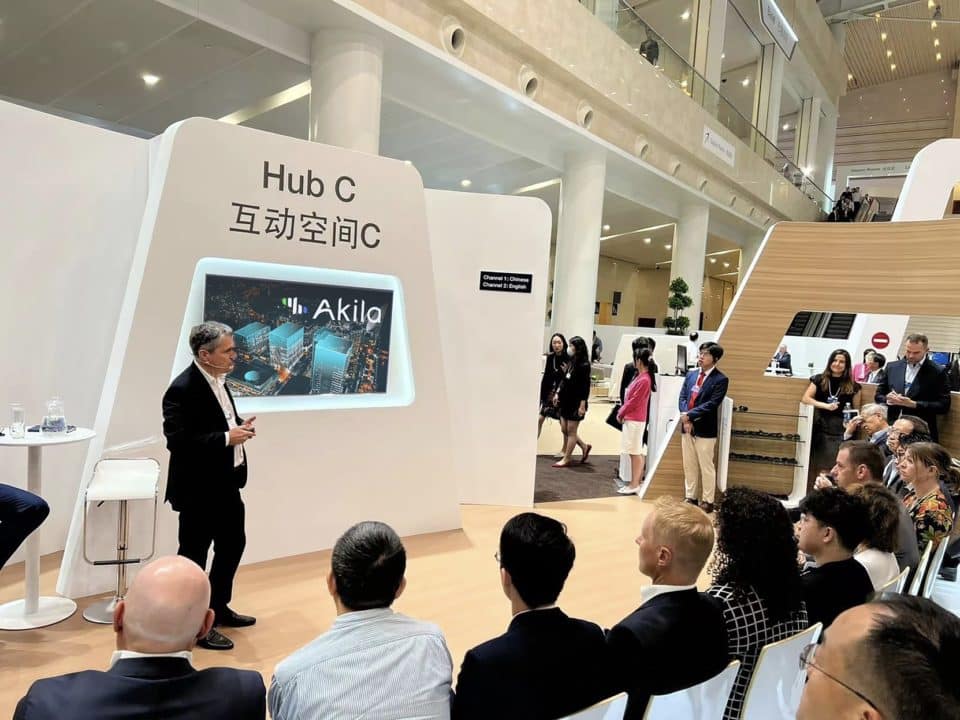 As a digital twin platform for the built environment, Amman noted that we face a massive challenge – dramatically cutting down the built environment's 40% share of global C02, in what is a highly fragmented market. While fewer than 1% of commercial property is currently considered "green", several major regulatory shifts are about to force the change – New York City's #LL97, for instance, will force all commercial properties to become carbon neutrality by 2050, a massive agenda in a city where Manhattan alone contains 540.36 million sqm of commercial property.
We know that net-zero is possible but achieving it will require full-force digitalization carried out at a portfolio-wide level. This can be done, and as proof, Amman showcased Akila's deployment to @Ikea's full property portfolio in China. With 37 locations covering 1.4 million sqm, this project will deliver a projected carbon reduction of more than 10 million kilograms. What has been achieved with Ikea is something every group can and must accomplish in the coming years. We are excited to join the WEF and all their innovation, business and government partners to make buildings our greatest asset for climate action and an efficiency revolution.