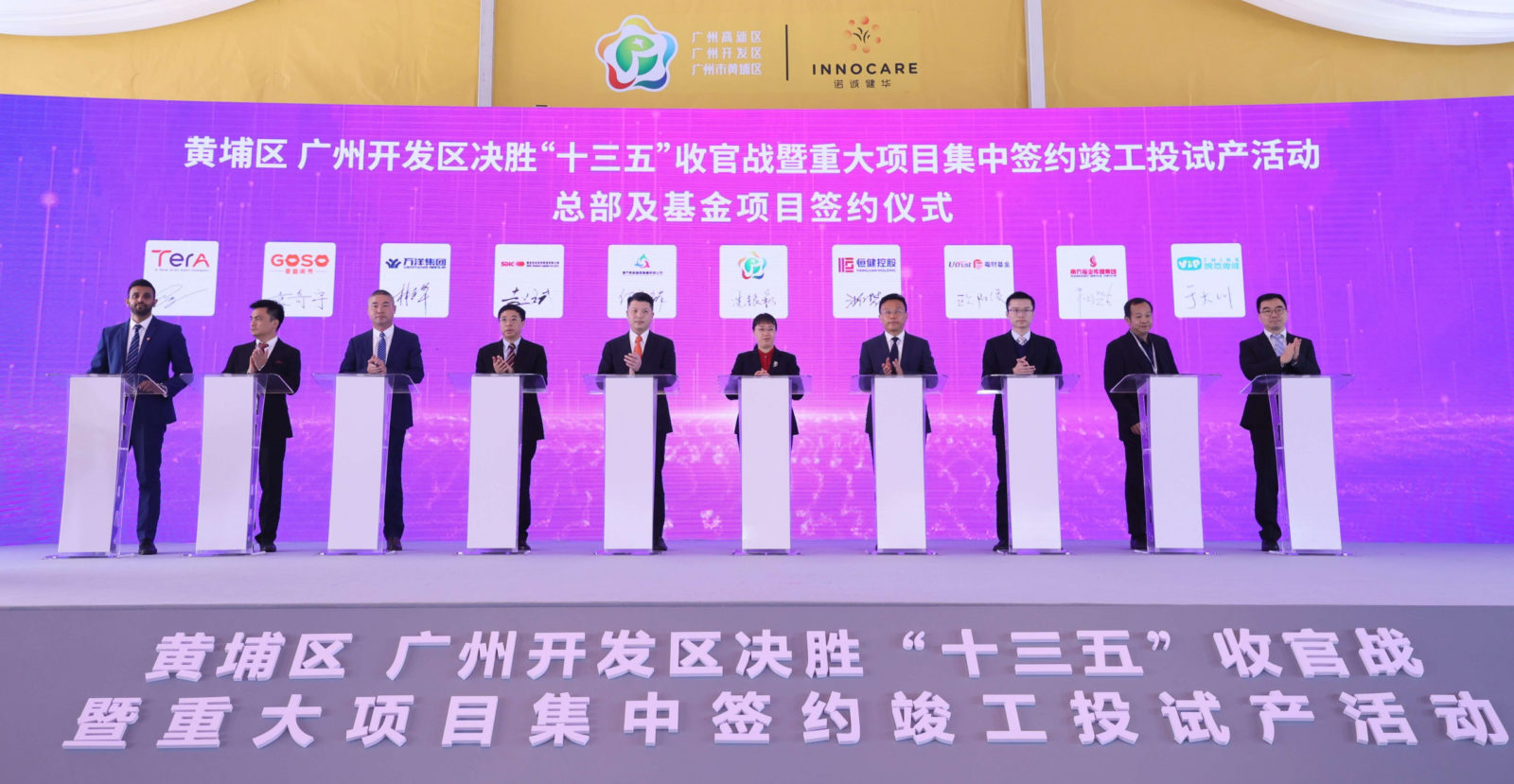 Aden Group and its clean-energy JV Tera Energies have signed a major agreement with Guangzhou's Huangpu District in which they intend to invest in energy efficiency and renewable energy projects totaling 250 million RMB over the next three years. The agreement is a major commitment by the district to developing a clean industry and a low-carbon economy and follows a historic year for energy policy in China when the government announced ambitious initiatives to reach peak emissions by 2030 and carbon neutrality by 2060.
Guangzhou and Huangpu District: an engine of innovation in China 

Huangpu District's commitment to accelerating renewables and energy-efficiency solutions reflects a larger role it has played in the region and China as a hub of development and putting forward-thinking ideas into action. In fact, the area has played a major role in piloting important plans back to China's reform and opening up in the late 1970s. Within this story, Huangpu District in the Guangzhou Development District (GDD) has been front and center. In 2019, the district ranked in the top two of 219 national innovation and high-tech development zones. It also ranked number one for gross regional GDP and foreign direct investment for actual use in the whole country. Entering 2021, Huangpu will strive to maintain its impressive economic and industrial growth, but with a clearer focus than ever on aggressively shrinking its carbon footprint.
Pioneering energy-as-a-service at the regional level
Through Aden (and, as the project develops, Tera Energies), Huangpu District will enjoy a greatly enhanced ability to finance and ensure the high performance of clean-energy projects in the industrial, commercial and smart-city sectors. Aden and Tera Energies' energy-as-a-service model, which encompasses everything from financing and project delivery to long-term operations and management, we become a powerful tool at the district level, enabling ambitious clean energy projects, both for renewable assets such as on-site wind, as well as the speedy financing of upgrades to high-efficiency assets and utilities. By partnering with Tera, Huangpu also takes a significant step in making the district smarter and more connected by linking energy use with Aden and Tera's proprietary AIoT energy-management platform.
Commenting on the new agreement, Director Shao of the Guangzhou Huangpu Investment Promotion Bureau stated, "I would like to welcome [Tera] to settle down in GDD, Huangpu District, Guangzhou. GDD attaches great importance to the updating of traditional industries geared toward green, low-carbon, and circular development. We have launched approaches to promote green and low-carbon development, and encourage enterprises to implement the circular economy; energy conservation; emission reduction, and low-carbon development; those efforts are very significant for the national demonstration and pilot park to implement the circular economy and low-carbon construction within the district. 'Carbon neutral' is the keyword for 2021 and the 14th five-year Plan. Tera has very broad prospects in the future. The participation of TERA will certainly promote the energy conservation and environmental protection industry in GDD; hence further promote the construction of "green Huangpu."
Over the next three years, Aden and Tera are poised to disrupt the energy market in Huangpu—an important first step in China's clean energy transformation. As the rest of the Pearl River Delta economic zone and South China look to transition to efficient and renewable energy, Aden and Tera will be perfectly positioned to make it happen.