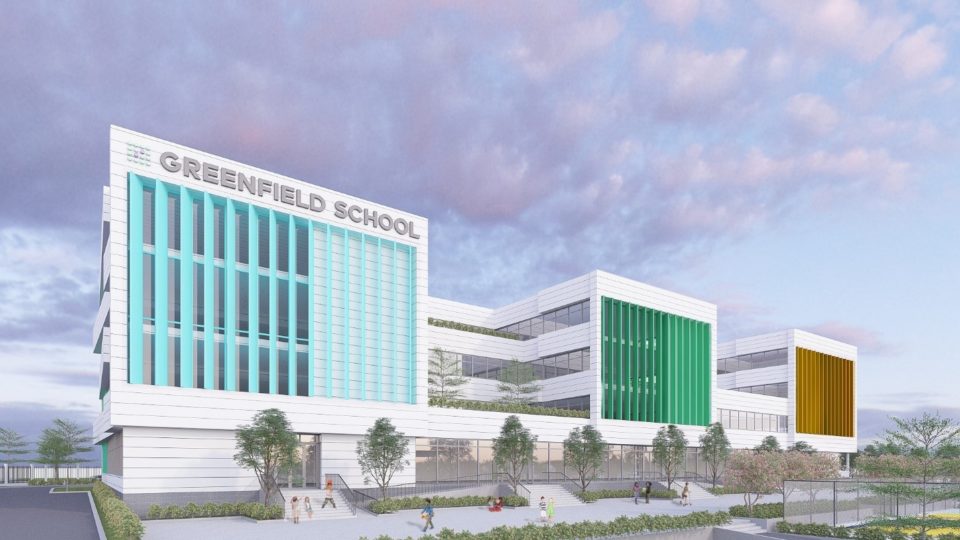 Aden Vietnam is thrilled to announce that we have signed a new contract with Greenfield Conifer Mega Campus in Dong Nai, one of Vietnam's leading names in International K-12 Education. Located in the heart of a residential area, the Greenfield Conifer Mega Campus is a 3-hectare school fully equipped with modern facilities to bring the highest educational benefits to students.
To help the school introduce the top values of global citizenship to Vietnam, Aden strives to create a great experience for students by serving delicious and nutritious meals while strictly following the regulations on food safety, focusing on the students' well-being, and giving them the best chance for academic success.
We believe that Food Service is more than just a meal – it is an accelerator for best outcomes and experiences in the educational space, and space for community and engagement, and one of the many business solutions by which we can support leading educational institutions like Greenfield in delivering "Education from the Heart Within"
About Aden Vietnam
With nationwide coverage and offices in Hanoi, Da Nang and Ho Chi Minh City, Aden is one of Vietnam's best established and most innovative IFM companies. Serving the Vietnam market since 1997, and managing +200 sites, Aden Vietnam gives special focus to the education, property management and industrial sectors, with a growing focus on digitalization, technical services and utility infrastructure projects.
Learn more about Aden Vietnam (tiếng Việt)