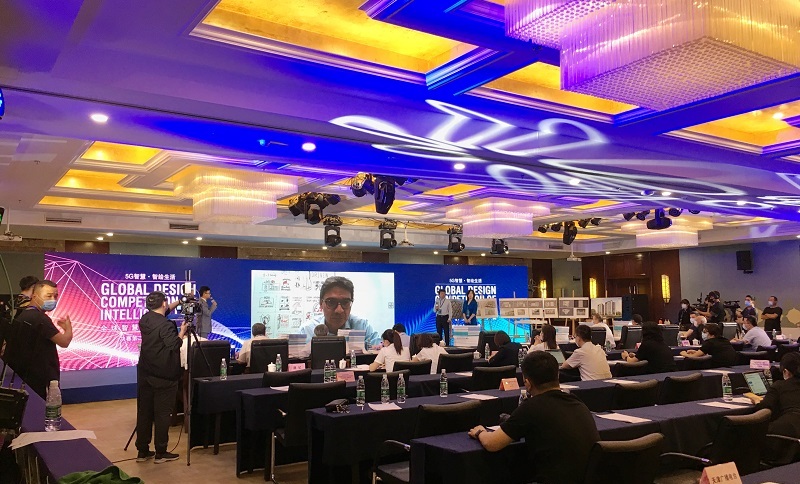 Arnaud Dauvillier, head of Aden Smart City and CEO of Adenergy, took on a the role of judge last week for this year's Global Design Competition of Intelligent Life organized by Tianjin's Jinghai Economic Development Area. As one of China's 5G pilot cities, Tianjin's municipal groups and the Jinghai Economic Zone devised the theme "5G Intelligence, Drawing Smart Life," which centered the competition on application of 5G technology to create more connected smart solutions for everyday life.
Applicants were tasked with designing an architectural, operational and intelligence layout that integrates 5G technology into Jinghai's soon-to-be built Intelligent Industrial Park residential area. The first prize of over $420,000 will be awarded to the contestant whose design, sketches and concepts most deeply capture the integration of technology and life into their framework, and which promote an innovative, entrepreneurial and cooperative platform for exchange.
As a decades-long actor on the stage of smart solutions that integrate technology with life, we feel privileged to have been involved with the competition and are proud to have been represented by Arnaud. It is a longtime mission of Aden and Adenergy to use digitalized, data-backed and cutting-edge solutions to reduce emissions, optimize operations and provide a more human-centric experience at facilities and residences across China, Asia and the rest of the world. In this cooperation with Jinghai Economic Development Area, we hope that this and coming competitions serve to further inspire innovation in green, connected and intelligent spaces—for a better environment, and for a better living experience.