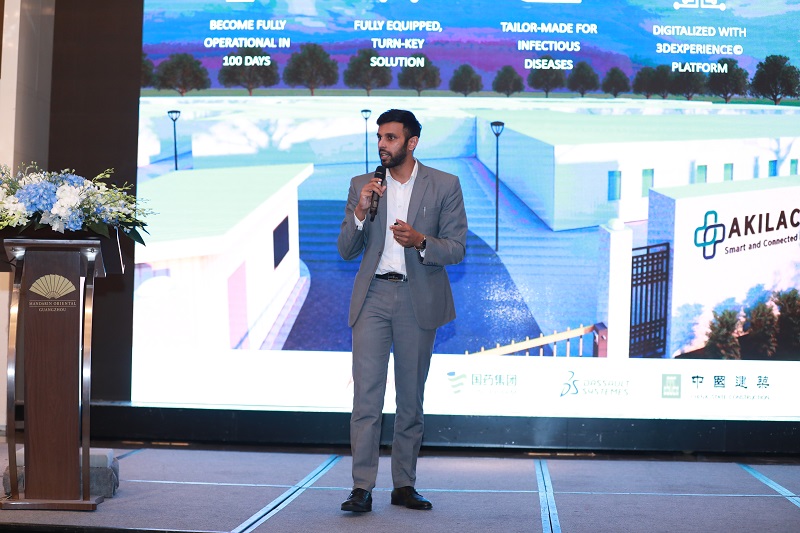 At the European Chamber of Commerce's annual Business Confidence Survey (BCS) launch in Guangzhou, Aden's Regional Director of South China, Naren Pillai, gave a keynote speech sharing Aden's insights and experience in overcoming the challenges brought by COVID-19.
The event was the first big event of year and was attended by members of the European business community, consulates, Chinese government officials and the media. In his speech, Naren acknowledged that, like all China-based companies, Aden had to adapt to new market demands. However, he explained, by focusing on new technologies, Aden met the crisis head-on and found opportunities to innovate. He highlighted Aden's achievements so far:
•    Leveraging technological expertise to provide robotic solutions to factories experiencing labor shortages because of travel restrictions during the crisis.
•    Drawing on our global network to collaborate with Dassault Systèmes, Sinopharm and China State Construction Engineering Corporation (SCEC) to develop AKILA Care—a virtual twin platform for designing, constructing and operating modular hospitals.
•    Going the extra mile for IFM clients to provide supplies, labor and safety screening procedures to keep their operations going and people healthy.
Naren concluded by saying that with challenges come opportunity, and we must work together for a smarter, stronger, and more resilient future. The key to Aden's successful response was flexibility, innovation and speed to support our clients with the expertise and resources needed to thrive.