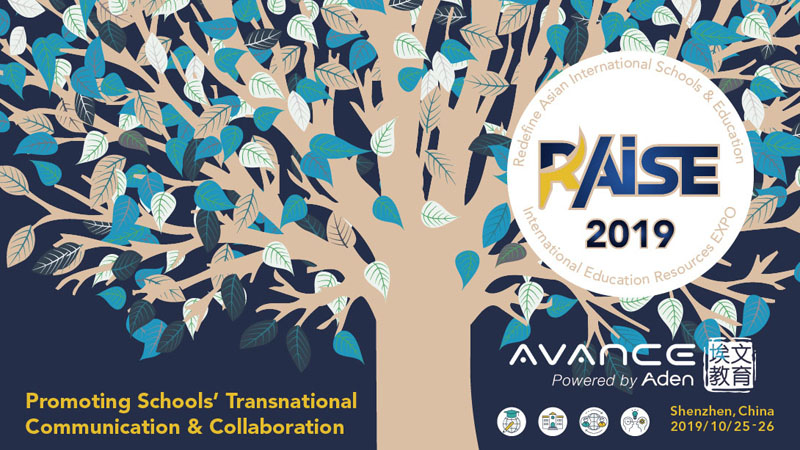 Aden's education brand Avance has joined with TopSchools, a leading platform for exchange and collaboration among international schools, in a new strategic partnership. Avance will join TopSchools as co-organizer of the 2nd Asian International School and Education Conference (RAISE 2019), part of its effort to develop a new educational ecosystem.

RAISE 2019 is one of the largest and most influential international educational conferences in Asia. With the theme of 'Promoting Schools' Cross-National Collaboration and Communication', RAISE 2019 will bring together more than 2,000 attendees from 20 countries and regions to discuss the future of education in Asia and explore new ways to promote exchanges and cooperation between international schools around the world.
The international education market relies on a complex network of support from government, schools, investors, service providers and parents. Navigating this web requires communication and service channels as well as resource matching, all of which TopSchools provides through its one-stop platform. In this way, TopSchools is able to eliminate information gaps, promoting the healthy and steady development of international schools and the wider international education field, helping to build a stronger ecosystem to guide the future of education. Today, TopSchools links more than 1,000 educational service providers from around the world, providing solutions for more than 600 schools across China, as well as hosting a wide range of industry events.
Avance is a leading high-end educational brand powered by Aden to create a virtuous cycle in the field of international education. Avance provides complete integrated solutions for the entire life cycle of a school, including researching, planning, project management and operations. Drawing on a strong technological and digital foundation, Avance aims to build excellent smart campuses, helping to drive the positive development of international education in China.
Avance is dedicated to its mission and committed to jointly creating a new future for China's education market.