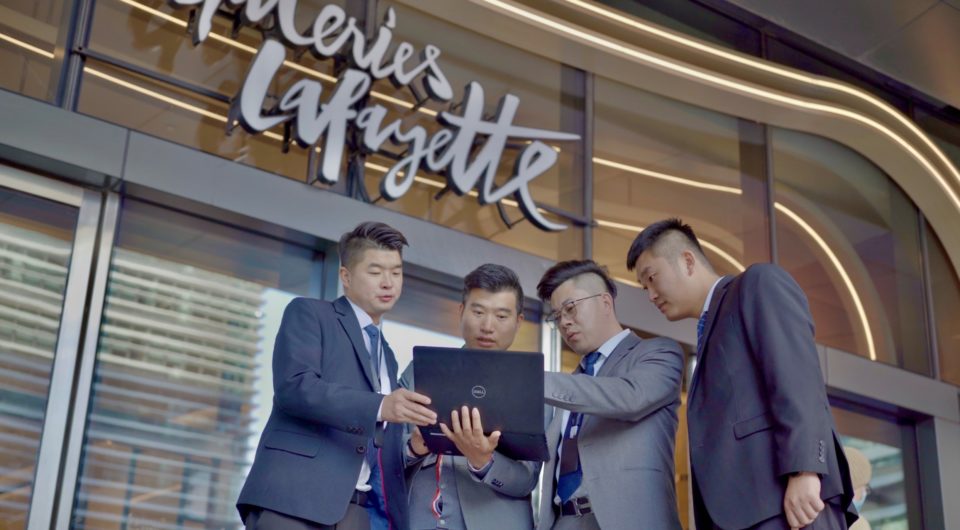 Galeries Lafayette is one of the most well-known names in the European upscale retail market. In 2019, the brand opened its second China flagship store in Shanghai, right in the middle of the Lujiazui financial district. Since the store's opening, Aden Group has been serving as Lafayette's IFM partner, managing a range of facility solutions including technical maintenance services, security and hygiene. Not only have Aden's services been critical to ensuring compliance with local governmental regulations and on-site best HSE practices, but they are also central to maintaining a high-quality shopping environment across five floors of retail space.
To keep the 23,000 sqm space running optimally day in and day out, Aden has an on-site team of more than 50 people including site managers specialized in keeping our integrated services running effectively and efficiently. Furthermore, with only a single point of contact for all on-site facility management services, Galeries Lafayette has a more convenient means of communicating their needs and our teams have more flexibility to accommodate them.
Integrated facility management (IFM) as a strategic asset
Recent years have seen a transformation in facility management and the role of FM providers. Whereas more traditional models focused on the fairly simple provision of labor and manpower-based services, the industry today has expanded greatly in scope, ambition and complexity, driven by digitalization and encompassing areas such as energy management and automation. Modern IFM looks at the built environment as a whole, using the management of buildings to deliver not just better value to the client but also critical KPIs including HSE & compliance, carbon emissions and indoor environmental quality (IEQ) and its impact on human wellness and comfort.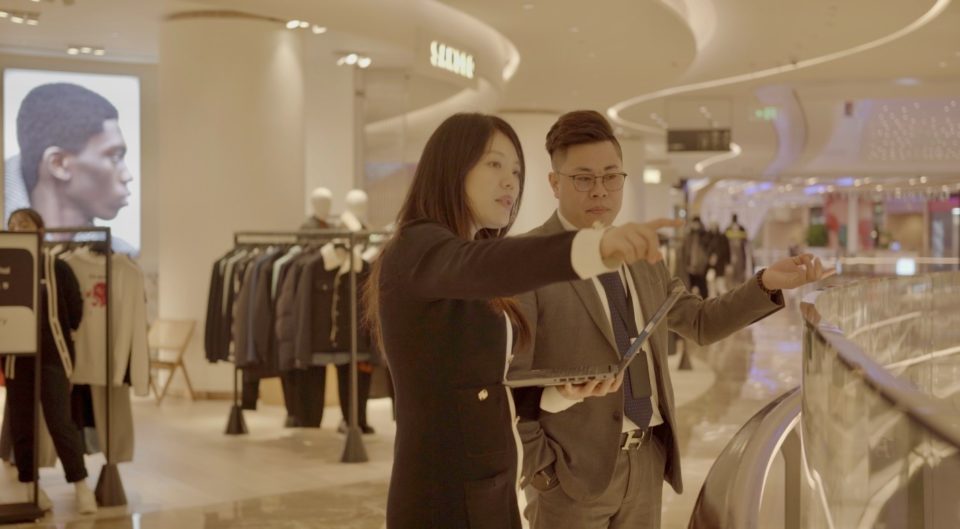 In short, the IFM provider is now increasingly recognized as a key strategic partner to businesses managing large facilities or wider portfolios.
A central aspect of this IFM model is transparency and the removal of silos between teams. In traditional IFM, for instance, one provider might be contracted for food services, while another would be contracted for maintenance. This, in the industry, is known as single service FM (facility management). Potentially, one provider might take on multiple teams, but each one's operations and KPIs would remain largely unlinked. This, in the industry, is known as multiservice FM.
Truly integrated facility management, as seen in Aden's partnership with Galeries Lafayette Shanghai, is based on providing a higher level of management overseeing all teams and responsible for finding the greatest efficiency and synchronization between teams, also providing the business partner with a single point of contact and KPIs based on transparent data.
Facility solutions delivered at Galeries Lafayette Shanghai
Aden Group integrates facility solutions that span across hard and soft services, including:
| | |
| --- | --- |
| Soft services | Hard services |
| Regulatory compliance | Maintenance management |
| Environment, health and safety | Asset management |
| Space management | Supply chain management |
| Security | |
| Hygiene & cleaning | |
About Galeries Lafayette
The Galeries Lafayette in Paris was founded in 1893 and is a prestigious department store in France. Among them, the flagship store of Paris Haussmann which is adjacent to the Paris Opera House, brings together diversified fashion, home furnishing and gourmet brands. Today, the meaning of Galeries Lafayette has long gone beyond a department store and has become the epitome and source of Parisian fashion culture.