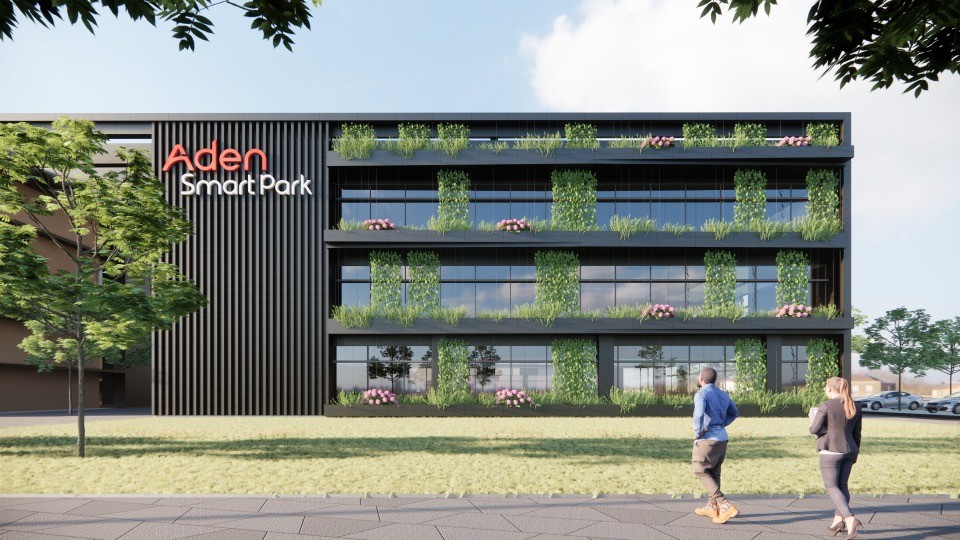 February 14, 2022
Last week Aden joined the municipal and provincial governments of Xi'an and Shaanxi at a groundbreaking ceremony marking the official launch of Aden Group's smart industrial park. This opening is part of a larger drive to accelerate development projects in the region. The park is a milestone for Aden's strategic expansion into turn-key development projects. Construction is being managed by Xi'an Aiqin Park Management Service Co., Ltd., a subsidiary of Aden Industrial Investment.
Once completed, the park will occupy approximately 106,667 square meters in the Caotang Base of Xi'an's High-tech Zone. Aden identified the High-tech Zone as an ideal location for this project, with a solid industrial foundation and innovative atmosphere suitable for an international smart industrial park. The park will include workshops, office buildings and supporting facilities needed to produce core parts and components for the automotive industry. One of the first tenants in the park is Faurecia, who will use the space to open a high-end car seat R&D and production base to meet the increasing production capacity demand of surrounding auto companies.


At the ceremony, Zhao Lili, General Manager of Aden Group Xi'an, spoke on behalf of the group, highlighting the significance of the project. The industrial park will serve as a base to bolster the production and supply chain of parts for electric vehicle manufacturing in the region. It will also contribute to meeting the major national initiatives of Made in China 2025, Internet+ and Carbon Neutral 2060.
Aden Group designed the development to be low carbon and environmentally friendly. It will meet the certifications of China's green building GBL, French green building HQE, and American green building LEED certification. Aden will operate and manage the project in adherence to international standards to meet the requirements of producers from across the global automotive industry. The park is also fully integrated with digitalization and automation solutions to create an intelligent manufacturing center to continuously advance productivity, innovation, and sustainability.



Aden Group plans to give full play to its strength and experience in the integrated facility management (IFM) industry and is committed to building the base project as a model of Industry 4.0 in the Xi'an High-tech Zone. It advocates the efficient, intensive, and recycling utilization of resources, utilizes advanced technology, continuously optimizes the industrial structure and strives to serve as a showcase for smart industry transformation and Net Zero carbon development.
At present, park operations are slated to commence this summer and construction is to be fully completed before the end of the year.