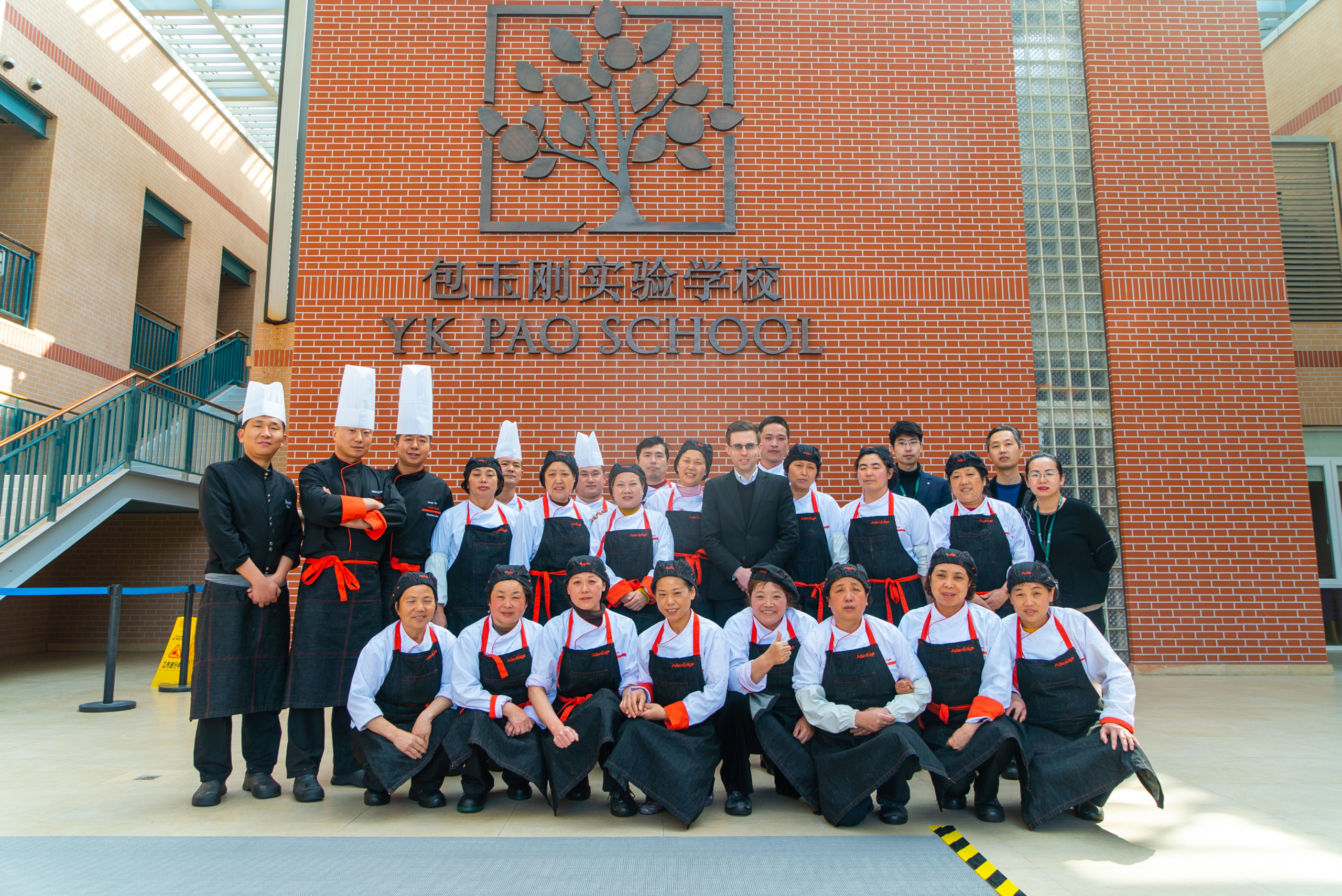 YK Pao, one of China's top-ranked international schools, has chosen Aden to deliver AdenEdge, a tech and sustainability-driven food service solution, at their campus in Songjiang, Shanghai. AdenEdge leverages expertise in digitalized kitchen operations and a track record of innovation to deliver an enhanced dining experience for their 600-student campus focused on improving quality, taste and nutrition.
Since deployment, there has been a consistent marked improvement in the level of quality and service. However, this is only the first step in fully delivering the AdenEdge promise. Meeting these standards day after day is AdenEdge's real mission. To ensure YK Pao receives that, Aden has stationed a regional culinary expert and innovative chef overseeing operations for the school.



A cut above the rest
Aden knows that the foundation of a strong partnership is trust. YK Pao has a crucial responsibility to provide a safe and healthy environment for students, teachers and parents. Aden combines years of experience and a suite of innovative technologies to ensure the school delivers on that promise. Our team uses digital tools like DigiOps to ensure all food is transparently sourced and rigorously checked for safety at every step. Aden's kitchen staff, managed by a regional culinary expert and innovative chef, brings excellence and dedication to their craft. Central to Aden's foodservice solution is a commitment to transparent and safe food, smarter and better service.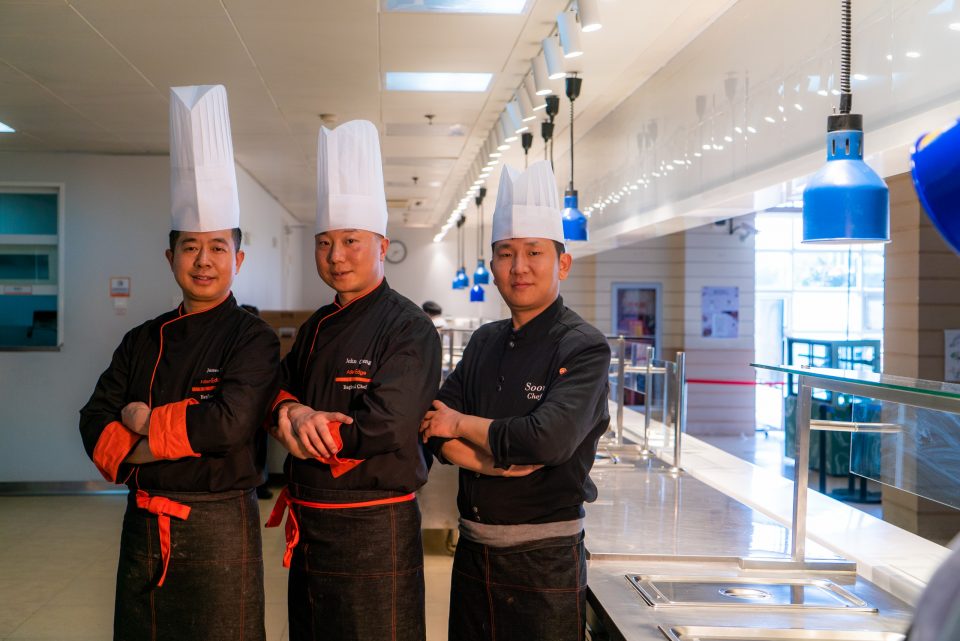 Aden believes that success in foodservice also must be measured in terms of impact, which is why we are excited to partner with YK Pao to ensure sustainability and community engagement. We will deliver this through initiatives like eliminating food waste from prep to service and replacing plastic with environmentally friendly alternatives. Aden will contribute to enriching the experience of staff, students and parents through engagement and outreach programs such as cooking lessons and nutritional education.
Aden is proud to have the trust of YK Pao and is excited to be working with one of the most respected names in education, building upon our strong base for education clients in China.