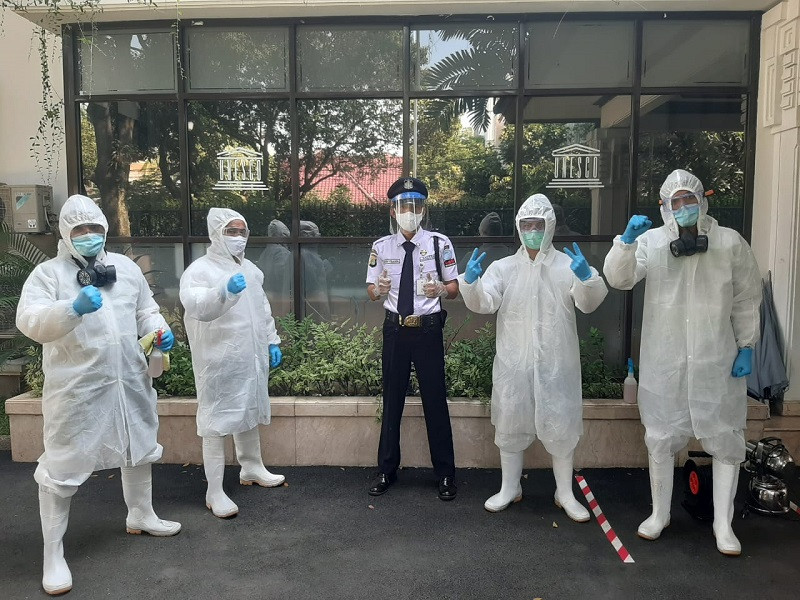 Aden has launched a new partnership with UNESCO, the world-renowned UN agency, to provide their Asia-Pacific Regional Bureau in Jakarta, Indonesia, with expertise in specialized hygiene and disinfection. The partnership is a first for in the non-profit sector and an exciting deal that will see efficient, trackable and transparent hygiene solutions provided to a world-leading intergovernmental organization.
Going into the post-COVID world, disinfection remains a priority, with many lessons learned from the peak of the outbreak earlier this year. But there's more to it than just chemical sprays and wipe-downs. Thorough disinfection is a highly complex, highly technical operation that encompasses everything from HVAC sanitation to behavioral management. As work and life in Asia return, there can be no room for error, no room for shortcuts; only professional expertise and assistance will do, and that's exactly what Aden offers to its partners.
Aden won its partnership with UNESCO thanks to its long track record of service excellence for clients in Indonesia, such as Alumina and Hengjaya, and its ability to provide customized hygiene solutions that are completed to the very highest standards. We look forward to a partnership with UNESCO that fulfills our shared values of improving the quality of life and environments for people around the world.