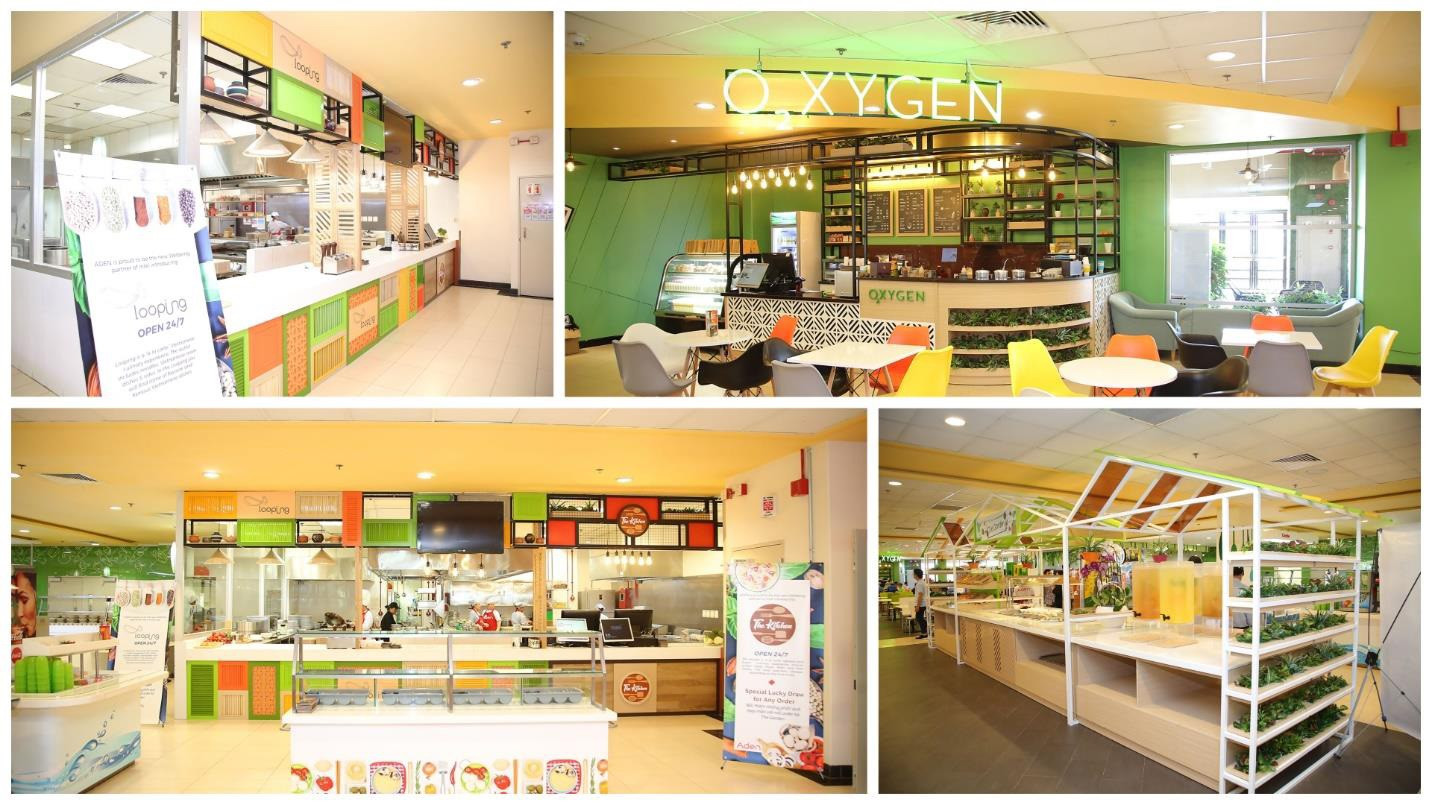 Aden is proud to bring a new food service concept dedicated to social interactions and well-being for our partner, a global semiconductor manufacturer in Vietnam.
A successful meal is, first of all, a tasty meal that pleases both taste buds and eyes. Aden and our partner both agree on the value of creating a comfortable and enjoyable environment for employees: serving the best meal with the best experience every day at the new Foodcourt. To adopt these core values of nutrition and quality-of-life, Aden has redesigned and redeveloped the new dining area and transformed it into a collaborative space to encourage communication between employees.
Aden has developed 6 service lines to appeal to the new generation of professionals whose tastes are more adventurous and quality conscious while offering a wide range of choices for delicious healthy foods, snacks and drinks. Our food service will offer cuisines from around the region and a variety of global cuisines as well.
Sustainability is at the core of our mission, and Aden works hard to minimize waste and replace single-use plastics with more eco-friendly solutions.  With this partnership, Aden and our partner ensure an environment that promotes the well-being of all employees, whilst increasing productivity and a work-life balance.