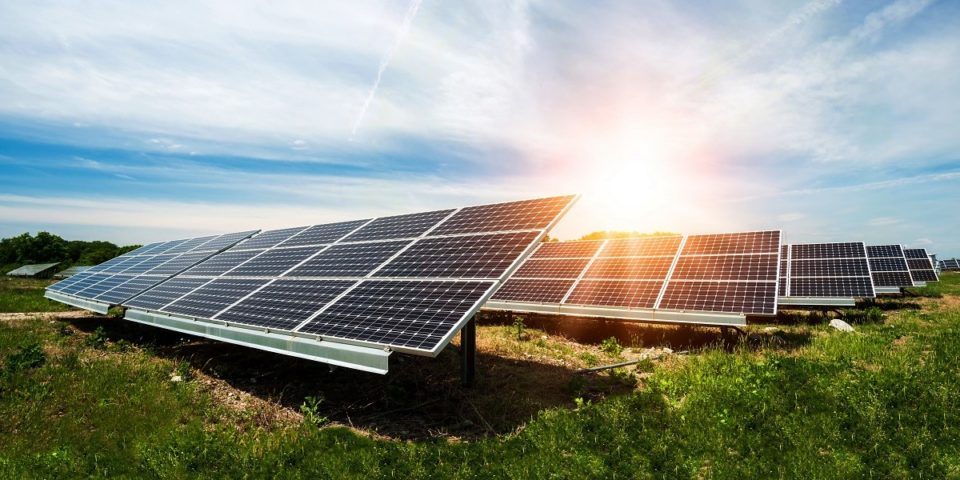 Tera Energies, a clean energy joint venture between Aden Group, Total-Eren and Eren Group, was represented by Zhang Yuebin in a national working group for China's "Photovoltaic Power Plan Frequency Monitoring and Control Device Technical Specifications." Zhang was one of only two dozen industry experts to participate in this group, called by the China Electrical Equipment Industry Association (CEEIA) and drafted under the leadership of the Yunnan Power Grid Company's Electric Power Research Institute.
The specifications focus on the support and auxiliary functions of photovoltaic power plants and their primary frequency regulation. It puts forward key emphasis including optimal usage environment, technical requirements, testing methods, and inspection rules, applicable to the design, production, use, and test of frequency monitoring and control devices of PV power plants.
"Photovoltaic power is a green, non-polluting, environmentally friendly renewable energy source. Setting up photovoltaic panels provides clean energy for buildings and facilities and reduces air conditioning heat load caused by sunlight on roofs, the ground, and water surfaces, and even mitigates soil erosion. The participation of Tera Energies as an industry representative in this working group also represents the PV industry's recognition of our technical strength and experience," said Leo Liang, Strategy & Business Development Director of Tera Energies.
In 2021, CEEIA and the Machinery Industry Beijing Electrotechnical Institute of Economic Research jointly carried out a study on the ways and implementation measures of power equipment to reach the goals of peak carbon and carbon neutrality. This research put forward development goals for 2025, 2030 and 2060 in the field of photovoltaic power generation and the design and production of high conversion-efficiency photovoltaics. It also proposed technical development pathways for high conversion-efficiency photovoltaics, PV+ application scenarios, and active support for PV power plants.
By the end of 2021, China's cumulative PV installation has reached 306 million kilowatts, showing a mounting trend of centralized and distributed PV expansion. Photovoltaic power generation is gradually transitioning from alternative energy to a primary power source. For China's "dual carbon" goal and strategy, the construction of a clean, low-carbon, safe and efficient "modern energy system" has become the key path forward, while also creating a new wave of renewable energy development opportunities, particularly in the fast-growing solar power industry.
In 2022, despite the impact of Covid-19 outbreaks in China, Aden Energy and Tera Energies have successfully signed new energy projects with a total capacity of 43.25 MW, including the Budweiser and Autoliv distributed photovoltaic projects and the Liaoning Heishan decentralized wind power project, as well as numerous energy management contracts.