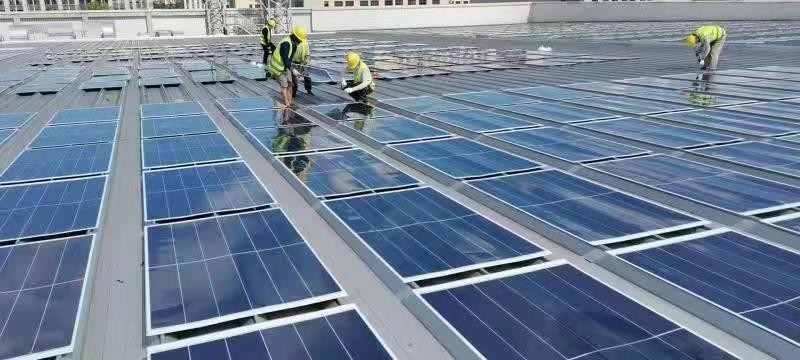 August 1, 2021
Aden Group and Tera Energies joined Iriso Electronics to celebrate the launch of a solar power project at the electronic manufacturer's Nantong, Jiangsu factory. Aden and Tera are partnering with DAS Solar for the solar panel asset sourcing. DAS Solar uses a cutting-edge lightweight optical module that reduces the weight of each photovoltaic panel by 60%. The reduced weight greatly improves the flexibility of placement and alleviates challenges that arise when it comes to structural load capacity. The entire project is turn-key, with financing provided by Tera, who will also oversee the installation of the panels, after which Aden will take over operation and maintenance.
Iriso, like many other industry leaders around the globe, is taking significant steps to reduce its total carbon emissions. Building on-site solar energy infrastructure is an important step for Iriso in its missions to reduce its carbon impact and an important sign of dedication to sustainability, both for ESG investors and to the Chinese domestic market in light of this year's five-year plan. By working with Aden and Tera together, Iriso is able to accelerate their transition to clean energy CAPEX-free.
With this renewable energy project, Iriso Electronics' Nantong factory is building on facility services already provided by Aden to become an IFM+Energy client leveraging the full benefits and network of the Group. Our mission is to support Iriso's sustainable development and journey to net-zero carbon emissions while allowing its people to focus on the company's core business. We're proud to build on our relationship with Iriso as both a provider of IFM solutions and on-site renewable energy, and especially proud to be helping them in their journey to create a more positive environmental impact.