IFM, integrated facility management, is a one-stop solution that brings together asset and equipment maintenance, workplace experience services, supply chain management and more. Because IFM operates in the built environment, from factories to office towers, it influences the overall business operation, which then impacts the economy and environment. It has a direct, effective and visible impact on a company's ESG performance.
ESG is an investment concept and global standard that focuses on how businesses operate regarding the environment, society and their internal governance. Based on ESG evaluations, investors can assess the overall contribution of a given company towards sustainable development and responsible social practices. Companies with a higher rating carry less investment risk, as they are more likely to remain compliant with environmental regulations and employment policies.
ESG was born out of necessity; it is proactive, forward-looking risk management established upon the planning for real and emerging issues. As IFM spans nearly every industry and business sector and involves operations that touch on a variety of ESG factors, done well – IFM can be an engine to boost ESG performance.
Environment
The "environment" in ESG generally covers corporate practices relating to climate impact, environmental protection, waste prevention and control, green technology, renewable energy and more. In the built environment, it involves carbon emissions and pollution. Co2 emissions produced by the built environment account for approximately 40 percent of total global emissions, 90 percent of which is generated during the actual operation of the facilities (as opposed to construction).
For any company of scale, a corresponding carbon reduction strategy is indispensable, so in what ways can IFM add value to these strategies?
HVAC optimization
At present, the technology and market development trend of HVAC mainly focuses on energy saving and low consumption, as well as the application of new equipment and technologies such as solar energy, air and water source heat pumps, and energy storage. Digitization is driving HVAC optimization. Innovative technology like IoT and AI is upgrading traditional systems to achieve higher heating and cooling efficiency with lighter environmental impacts.
Smart energy management
In building operation and maintenance, monitoring energy consumption is essential. Building managers need to look at overall energy used as well as consider variables like price fluctuations and weather to plan and predict how to conduct operations in a way that optimizes use and conservation. Meeting energy efficiency targets is core to better ESG performance, but proper management of the energy-using assets themselves is necessary to maintain operational efficiency. A holistic approach to smart energy management needs to integrate a preventive and predictive maintenance plan to avoid unnecessary energy waste in the daily building operation.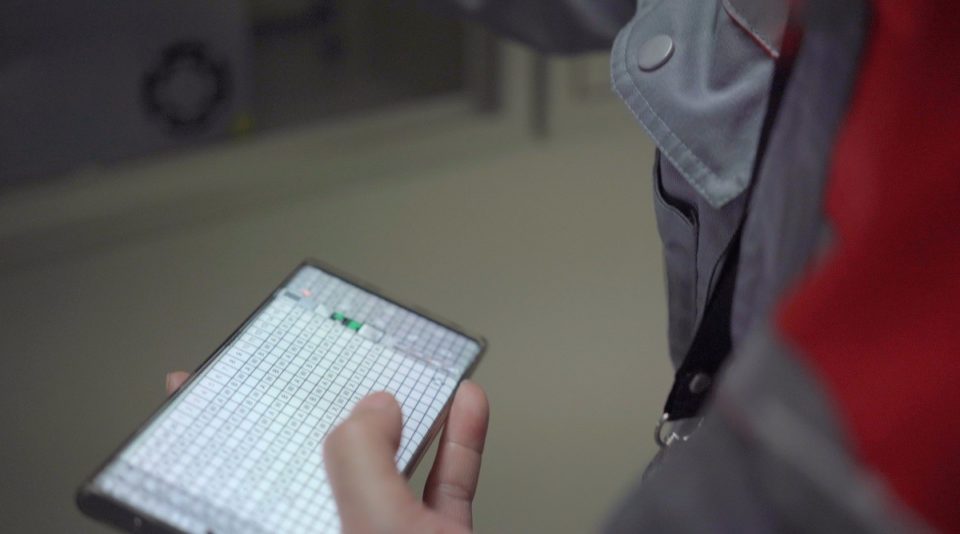 Sustainable supply chain
A key aspect of ESG ratings is ensuring compliance throughout the supply chain, which requires proactive supplier and vendor management. There are four key features of sustainable supply chains – low carbon, low waste, social responsibility and transparency, which can reduce costs and risks while creating value. Regular evaluation of your supplier's impact on the environment is needed to maintain higher ESG ratings. 
Digitalized waste management
Waste treatment and management have a complicated governance structure, but digitalization offers improved transparency. Through the application of digital software systems, the integrated collection, reporting and sharing of data offers full life cycle supervision of waste. With deeper analysis, businesses can make more educated and comprehensive action plans to address waste production and treatment. IoT, AI, blockchain and other advanced technologies are being used to digitalize waste management, reducing the complexity, difficulty and danger of improper waste practices, and optimizing governance capabilities.
Localized catering services
Companies that provide on-site food service have to consider a multitude of environmental factors that come from food; ESG metrics will encompass the energy used and waste produced from food service. It will also involve sustainable sourcing – what is the environmental impact of your suppliers and the transportation used to deliver it to your site. 
Cooperating with local suppliers to achieve centralized food purchases can reduce related emissions and pollution and help companies reduce their carbon footprint. Closer proximity to a supplier also offers more transparency into their operations, with site visits as a possibility. Paired with digitalized waste management, on-site catering done the right way can boost ESG compliance. 
Social
The social requirements of ESG standards measures how a company contributes to society, and IFM is naturally inseparable from it. Office occupancy and overall employee satisfaction are two of the key areas measured by ESG standards, and good facility management is integral to performing well on those fronts. A better workplace experience provided by IFM will directly improve scores along with ESG social metrics, and at a secondary level, help contribute to employee retention.
Some of the ways that IFM contributes to a better workplace experience are:
Improving the energy efficiency of buildings and facilities can create more comfortable workplaces;

Proactive air quality monitoring and excellent indoor air quality contribute to employee health;

Adopting an eco-friendly, local, innovative catering service strategy.
It's not just the policies of the business that affect ESG social scores. Because an IFM provider is part of the supply chain, the IFM company itself must adhere to proper ESG-compliant employment practices, such as fair hiring and pay.
Investing in good IFM is one of the best methods to improve ESG social ratings. Building a better work environment with an ESG-conscious IFM provider can significantly increase employee wellbeing and ensure a more positive social impact.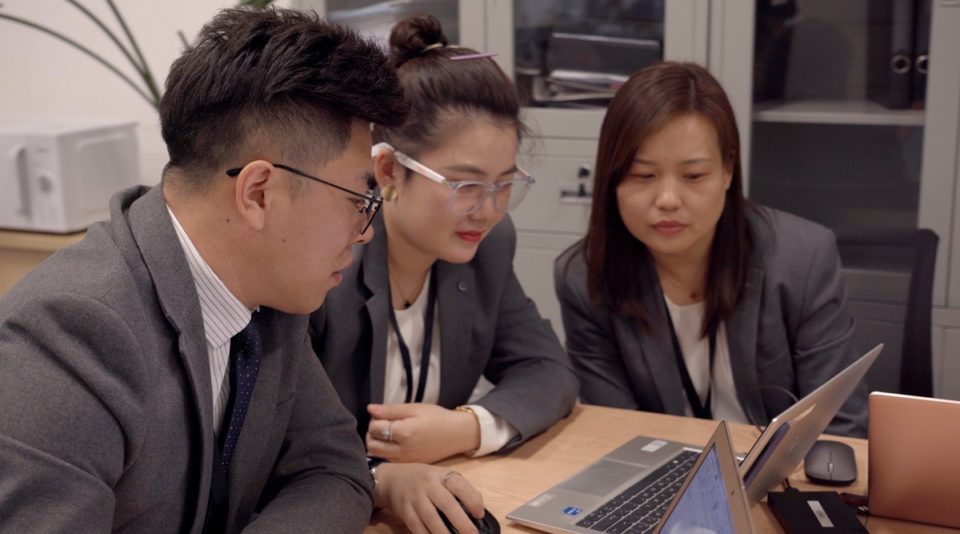 Governance
Corporate governance in facilities management comes down to transparency, trust and ethics. Businesses and IFM providers must work closely to set a structured, sustainable commercial building operation model. A tech-driven IFM solution improves efficiency, optimizes resource utilization and saves time. It also helps companies better comply with ESG guidelines.
Digital transformation places data at the core of corporate business governance and workplace data management is crucial. Today, workplace and facility data systems make corporate governance an actual reality, and the rationalization of facility management processes is supporting the other two pillars of ESG. IFM that strives to be fully digitalized is an IFM that places compliance and transparency at the center of its foundation.